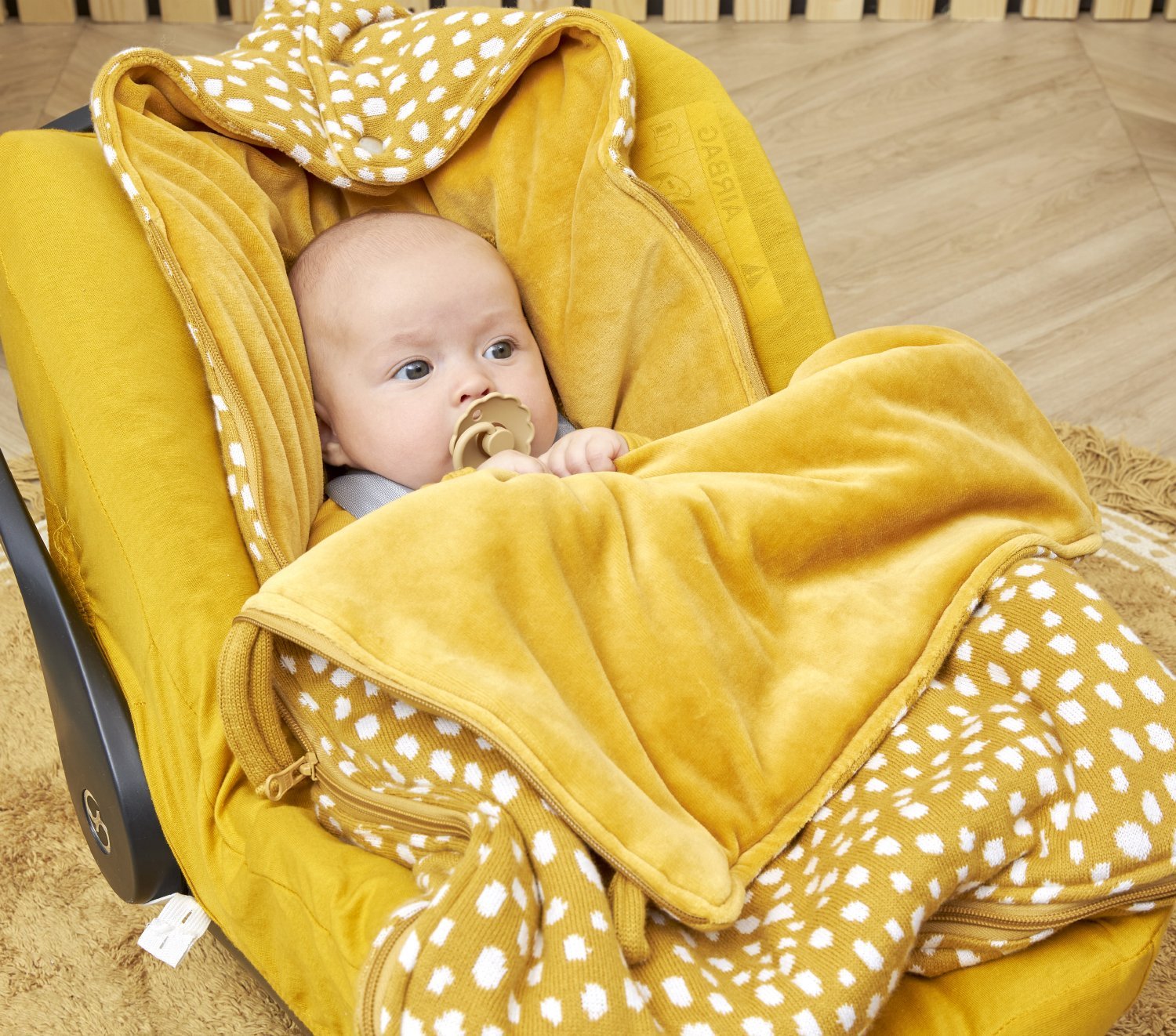 When you are in the car or if you want to take a walk, it is important that your little one is nice, warm and comfortable. As a parent, it is important to remember buying accompanying accessories, for car seats and prams.

Meyco has a wide range of car seat covers for various types of car seats and optimal hygiene. Footmuffs are good for keeping your baby warm in the car or the buggy. These footmuffs and car seat covers are safe and easy to combine with other Meyco baby products.
CAR SEAT COVERS
The material of car seat covers is breathable and moisture absorbent. This ensures that your child does not get too hot or sweat in the car seat and can enjoy the ride. Because car seat covers are removable and washable, you can let your child eat or drink in the car with confidence and keep it hygienic by washing them regularly. With a cover you can give the car seat a new look or give it a second life by using it for your second child. Under all the products Meyco has to offer, you will most likely also find something for yourself & your little one. Affordable and always safe!
Being that babies and children have less blood in their bodies than adults, they cannot always maintain their own temperature, this is especially true when you are on the road or outdoors during colder days. That is why footmuffs have been invented! They give your child extra comfort and warmth in a car seat or a buggy. All Meyco footmuffs are equipped with openings at the back for the seat belts to go through. For the buggy or pram, they are slightly longer so that you can use them even after your child has grown a little. Meyco has contemporary car seat footmuffs and buggy footmuffs that perfectly match your style in various colours, shapes and sizes. The right care and products for your little one on the go to affordable prices.