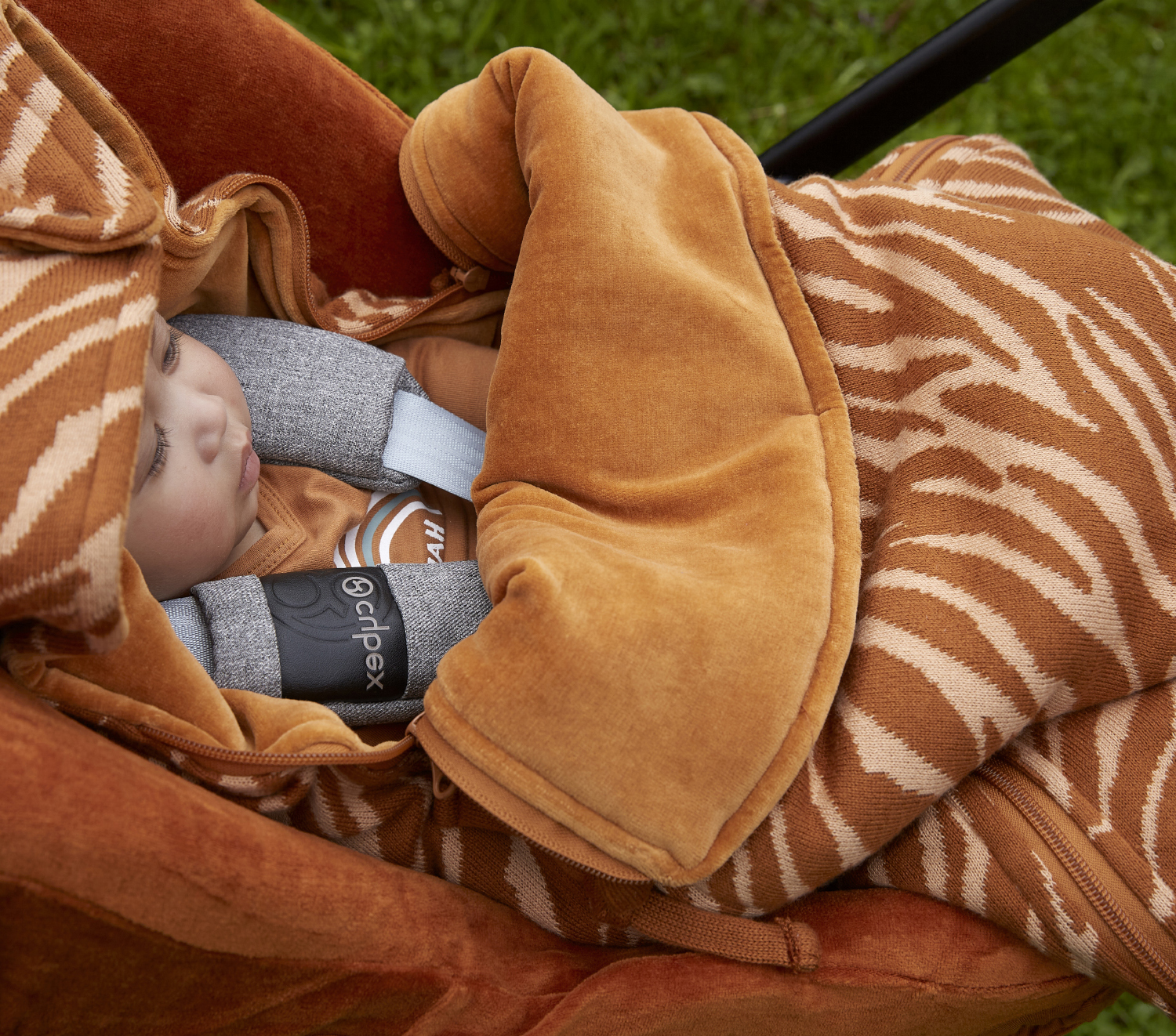 Wanneer je onderweg bent met je kleintje in de auto of wil je lekker wandelen is het belangrijk dat je kleintje er lekker warm en comfortabel bij zit. Als ouder is het belangrijk dat je naast de aankoop van een autostoel en een kinderwagen ook nadenkt over de bijbehorende accessoires.

Meyco heeft een breed aanbod in autostoelhoezen voor diverse typen autostoelen en optimale hygiëne. Ook voetenzakken om je kindje zowel in de autostoel als in de buggy warm te vervoeren mogen natuurlijk ook niet ontbreken. Deze voetenzakken en autostoelhoezen zijn veilig, mooi te combineren met andere Meyco babyproducten.
AUTOSTOELHOEZEN
Het materiaal van autostoelhoezen is ademend en vocht absorberend. Ze zorgen er dus voor dat je kindje het niet te warm krijgt, niet zweet in de autostoel en van de rit kan genieten. Omdat autostoelhoezen afneembaar en wasbaar zijn kun je je kindje dus met een gerust hart laten eten of drinken in de auto en zijn bij regelmatig wassen enorm hygiënisch. Doormiddel van een hoes kan je een autostoelzitje een nieuwe uitstraling of bij gebruik voor een tweede kindje zelfs op een voordelige manier een tweede leven geven. Binnen het Meyco assortiment zit gegarandeerd een model voor jullie & je kleintje. Betaalbaar en altijd veilig!
Omdat baby's en kinderen minder bloed in hun lichaam hebben dan volwassenen kunnen ze niet altijd goed hun eigen temperatuur op peil houden, dit geld natuurlijk vooral wanneer je onderweg of in de buitenlucht bent tijdens koudere dagen. In een autostoel of in een buggy is wat extra comfort en warmte voor je kleintje dan geen overbodige luxe, hiervoor zijn voetenzakken uitgevonden! Alle voetenzakken van Meyco zijn uitgerust met openingen aan de achterzijde heeft waar de gordels doorheen kunnen. Voor de buggy of kinderwagen zijn ze in verband met de groei van je kleintje iets langer. Meyco heeft eigentijdse autostoel voetenzakken en buggy voetenzakken die perfect passen bij jou stijl in diverse kleuren, soorten en maten. Hier zit altijd wat bij om kleintje onderweg de juiste bescherming en verzorgen te bieden tegen een betaalbare prijs.