In conversation with sleep coach Janine Nuttycombe
Sleep baby, sleep...
---
You might expect that babies sleep more easily in the fall than in the spring, because it is dark early. But looks are deceiving. There are several reasons why this is not the case. We talked with sleep coach Janine Nuttycombe and received tips and advice about sleeping in the autumn. Because how exactly does that work?


The rhythm in the winter
The rhythm is often very different in spring and summer than in autumn and winter. With nice weather and during the longer days we spend much more time outside. And did you know that being outside is not only very good for the mood of you and your baby? It is also very important for a quality night's sleep. "Sunlight causes your body to produce melatonin (sleep hormone). You need this to get sleepy," explains Janine.


Boots on and go!
"We don't like to be outside in the autumn and that is a shame, because especially the first year kids need this a lot. When your child is inside all day, you notice that he is actually not stimulated enough and because of this he sleeps more restless," Janine continues. "In addition, artificial light from lamps and screens is not good for our biological clock. During the dark days, we naturally make more use of artificial light, which means that your child may have more trouble sleeping well. So… put on a raincoat and boots and go outside!" Janine advises. In addition to low light, winter has even more sleep challenges in store for your little one: the holidays, for example.
"A walk in the morning is a real sleep booster!"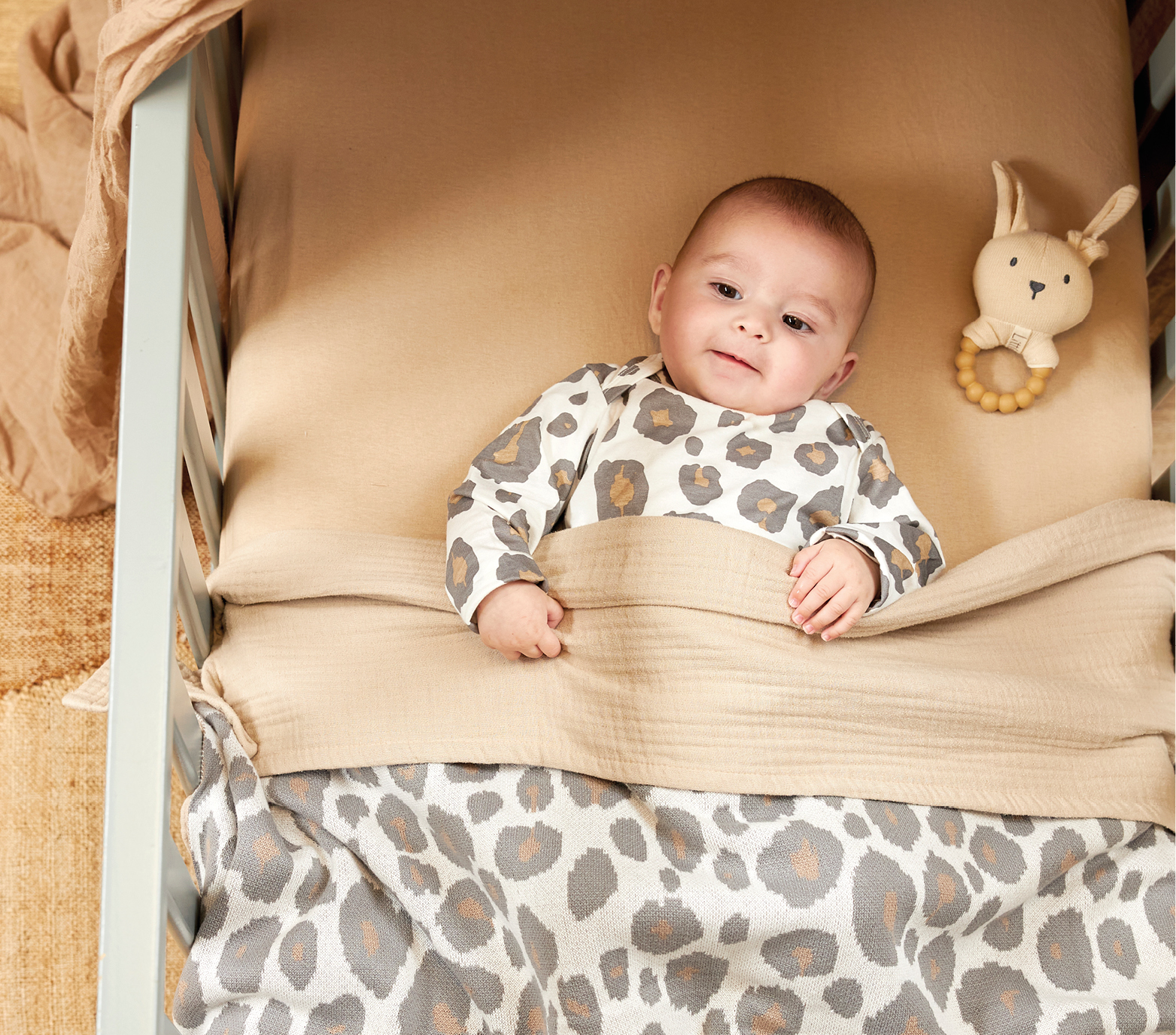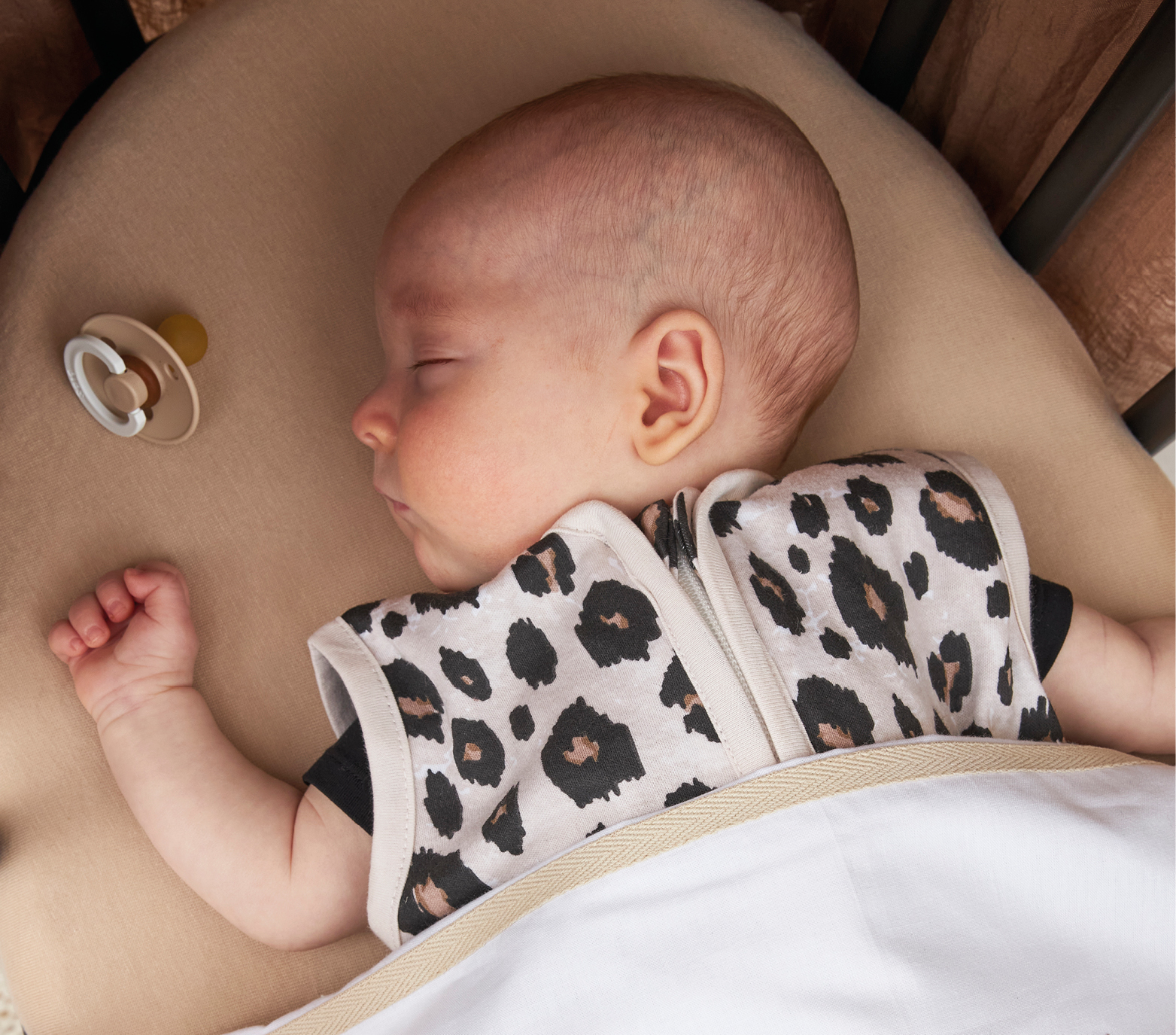 Sleep and the holidays: how do you prevent an exhausted child?
Are you already looking forward to the holidays? Cosy! But how do you combine these days with your little one's sleep? It is useful to take into account his sleeping rhythm. Janine helps: "Do you have a busy day planned? Then make sure you have a quiet morning program and try to take the first nap at home in their own room. Then you can be sure that your child does not start the day with a sleep debt. It is not really bad if the second and third nap are slightly less good. Planning a long car ride? Always handy of course to plan these during a sleep moment."
Rest in between
"The holidays with a lot of visitors or people can be very exciting for your child. Do you notice that it is a bit too busy or causes too much tension? Then take your child close with you, or go away together for a while. This way he can relax again. Also make sure to put some rest in the agenda the day after, to relax," says Janine.
On the road in the evening?
"It is not always possible to be home before bedtime, especially with the holidays you can sometimes make an exception. Try to put your baby to bed on time, so don't keep it awake until 10 p.m. Put on your baby's pajamas if you stay somewhere, so hopefully you can even put him asleep in his own bed when you get home," continues Janine. "What if your baby wakes up when you get home? Then do a short sleeping ritual, so that he goes back to sleep more easily. Accept that it can be a little more difficult and stick with it if you need to. Or discuss the day with your toddler so that he can process the events more easily," advises Janine.
Everything for a good sleep