Bye bye cot, hello cot bed!
---
Time flies and with little kids everything seems to go even faster. Before you know it, your toddler will have outgrown his crib. Time for a bigger bed. Hello new milestone! For some children, that new bed is one big party, for others it goes less smoothly. To make the transition smaller, a toddler bed is a good intermediate step.
What is a cot bed?
A cot bed is a smaller version of the single bed. Instead of 90x200 cm, the dimensions are on average about 70x150 cm. The ideal size for your toddler from two years old, because that way he feels much more secure. A rack all around, with a small opening, ensures that your little one does not just roll out his toddler bed. And don't worry that this bed has also outgrown quickly: it is suitable for children up to about six or seven years old. Would you rather have a single bed right away? That's also possible!
A cot bed or a junior bed?
A cot bed is often referred to as a junior bed. Nevertheless, there are still beds with a length of 160 cm that are also often referred to as a junior bed. Because these beds are 20 cm longer, you can use them even longer.
A cot bed versus an extendable bed
With an extendable bed you are ready in one go. This is a larger crib from which you can remove the bars. For example, the bed is suitable from zero to six years. An extendable bed is a smart investment, because you only have to buy a mattress and a duvet once.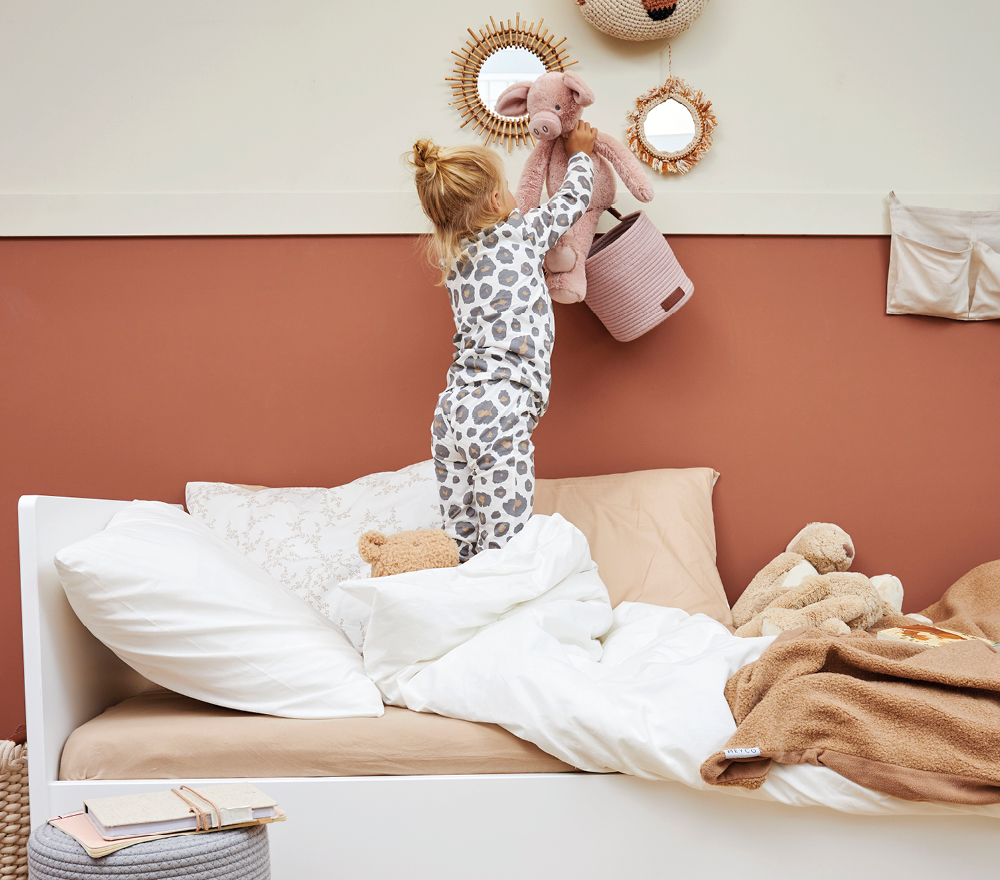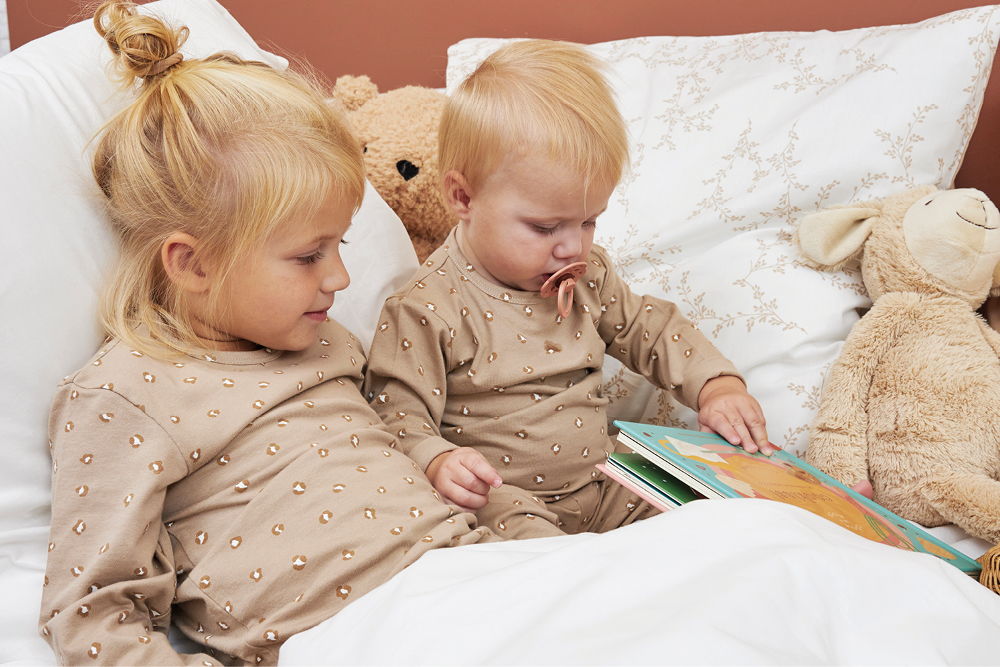 The advantages of a special cot bed
Of course you can also immediately opt for a single bed instead of a toddler bed. It has both advantages and disadvantages. We list the advantages and disadvantages of a toddler bed for you:
Advantages cot bed
A cot bed is specially made for toddlers. For example, it has special fall protection or high sides
A cot bed makes the transition from cot to a larger bed easier, because the toddler bed is smaller and gives a safe feeling
A cot bed takes up less space because it's just a lot smaller
Disadvantages cot bed
Around six years old, your child will grow out of the toddler bed and it's time for a single bed
When is your little one ready for a toddler bed?
Or rather, when are you ready! Waving out the cot is often not only a big step for your little one. Will your toddler stay neatly in his new toddler bed or will he soon crawl into bed with you every night? There is therefore no fixed moment when you and your toddler are ready. Sometimes a second one on the way is the reason for a toddler bed, or the fanatic attempts to escape from the cot are the reason. As soon as your child really only has 20 cm of space left, it is definitely time. He or she is often about three years old.


Tips for a smooth transition to the toddler bed
The switch can sometimes be quite difficult. Make yourself as comfortable as possible with these tips:
Is there enough space in the bedroom? Then place the new toddler bed next to the cot. This way your little one can get used to it and choose which bed to go for.
Take your toddler along when choosing his new bedding. This way he is fully involved.
Prepare your toddler for his new bed. Tell about it and show pictures. He will be so proud once it's done.
Let him watch or 'help' when the old bed is taken apart and the new toddler bed is put together. This way your toddler knows that his old bed is really no longer there. How fun to make your own new bed!
When going to bed at night, ensure the same sleeping ritual as always. Nice and familiar and nice to know that the rest just stays the same.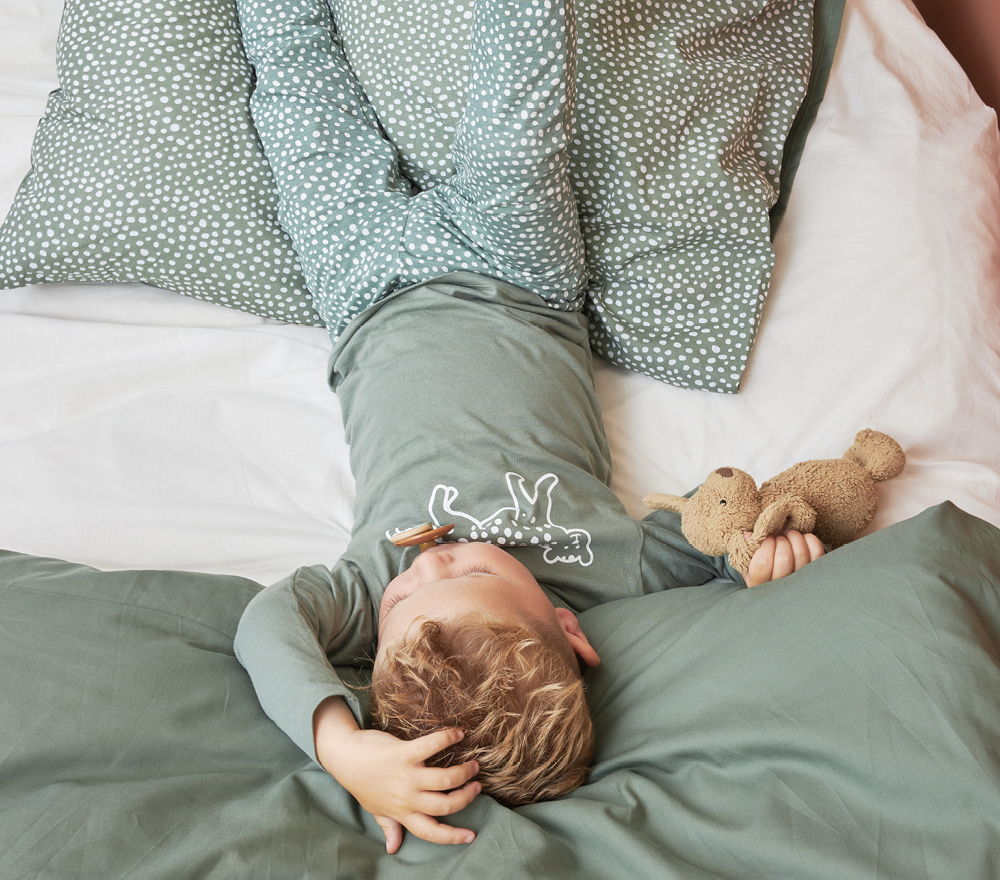 From sleeping bag to first duvet
The transition to a toddler bed is the time to say goodbye to his sleeping bag. Time for his first duvet! The size for the duvet for a toddler bed is 120x150 cm and the duvet cover also has the same size. Is your child not yet two years old? Then wait a little longer with a duvet, because this is not safe enough yet. Find out his new duvet cover together with your child. What a feast such a new bed!


Keep it dry
Don't forget: use a waterproof molton under the fitted sheet. This is the must-have for accidents in bed. Especially when your child practices potty training and goes to bed without a diaper for the first time. Another milestone!

Everything for your cot bed