Meyco X Mrs. Keizer - Ibiza collection

Bring the summer Ibiza vibes into your home with Meyco & Mrs. Keizer. Meyco, together with AnneMarie Keizer alias Mrs. Keizer, who together with Simon Keizer is the proud parent of sweet daughter Kiki, has developed a new bamboo collection, which is available for babies, kids and adults.

"My new Meyco X Mrs. Keizer Ibiza collection is inspired by a palm tree design that we encountered in our finca during our first holiday in Ibiza. The collection stands for sun, sea, beach, vacation & pure nature. This beautiful palm design is performed in many new items for large & small and made of the softest bamboo cotton you have ever felt."

AnneMarie Keizer previously launched the Meyco X Mrs. Keizer Rabbit collection that was developed only for babies. This Ibiza collection is also available for older children up to about 5 years old and some items can even be used by adults during the warm summer months.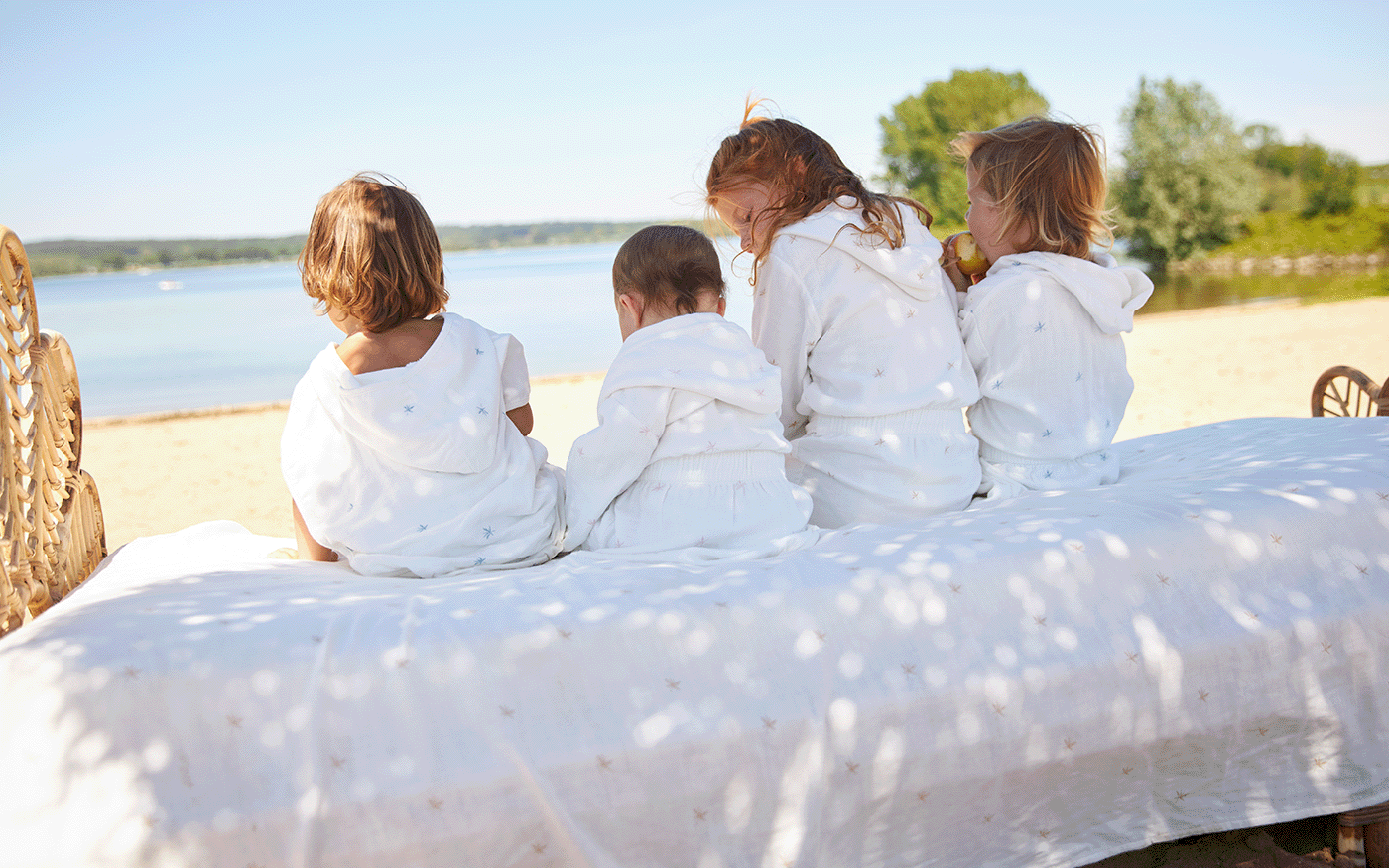 Sustainability and Bamboo
AnneMarie is very happy with the result of her new collection and the beautiful bamboo material it is made of:
"This new collection is made of very fine bamboo cotton and therefore silky soft. The fabric is wonderful for the delicate and sensitive baby or children's skin, it also falls very smoothly and the material is wrinkle-resistant. The items are perfect to take with you on holiday, because in the summer the fabric is wonderfully cooling and UV-protective. So even though it will be a while to see where we can go on holiday this year; these items are a summer must-have – at home or on the go".
Bamboo is produced in a more environmentally friendly way, because much less water is used during production and absorbs 70% more moisture than cotton; even more reasons for AnneMarie to be proud of this new collection and also good for a more sustainable world.

Ibiza summer vibes with Mrs. Keizer
The collection is available in 3 colours: Warm sand – Denim & Lilac – and consists of swaddles, multi-cloths, diapers, mouth cloths, washcloths, bath capes. In addition, new summer items have been added to this collection, such as bath ponchos, summer sleeping bags and bathrobes.

The swaddle XL is also very suitable for adults during the warm summer months. For example, this extra large swaddle cloth can be used on the beach, in the sauna or to sleep under at home in the sultry summer nights...

Shop this stylish Meyco X Mrs. Keizer collection and mix & match all items with each other, so that you & your little one are completely ready for a nice, soft and warm summer!