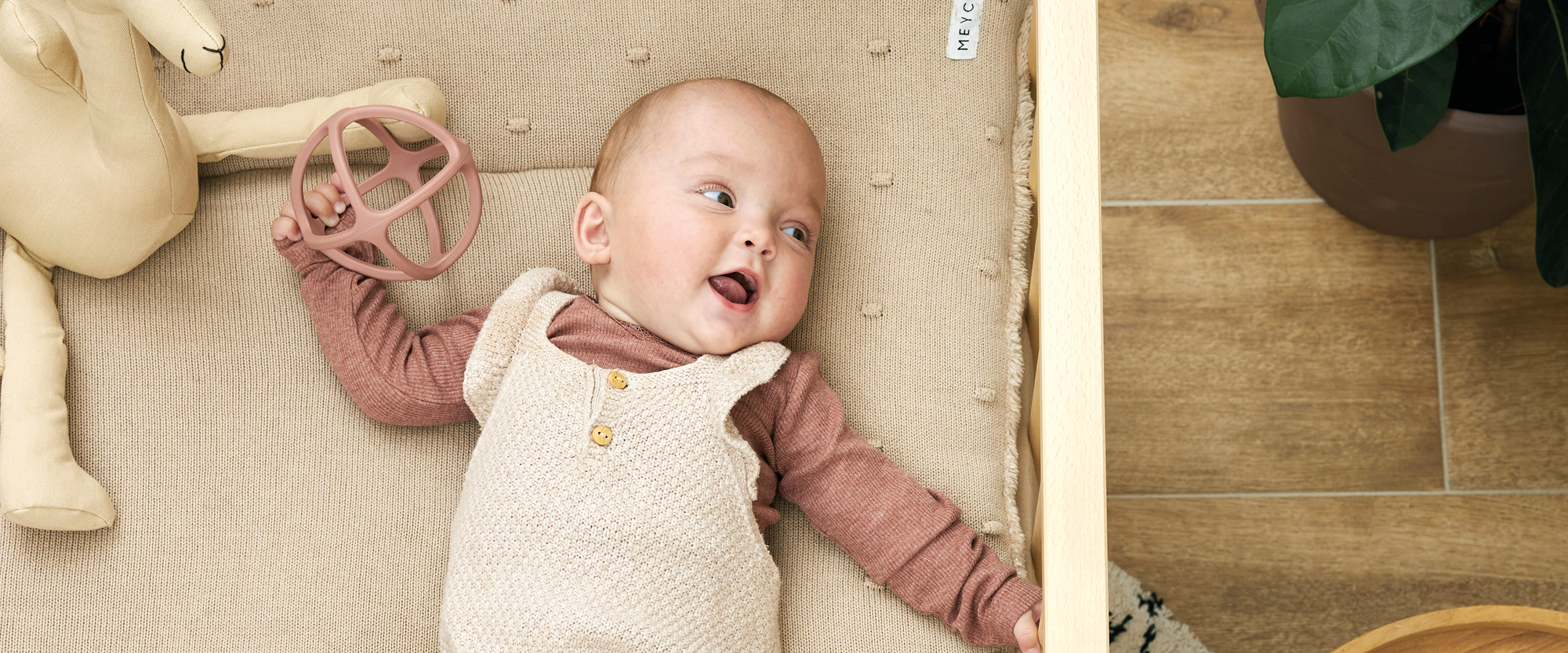 Let's play! These are the best baby games up to 1 year

---
Babies are ready to discover and of course there is plenty of that to do in the first year of life. Where your little one mainly sleeps in the beginning, he becomes more and more aware of his environment. He keeps a closer eye on you, grabs all kinds of things around him and starts to move and babble more and more. The perfect way to stimulate these developments? With baby games! We have listed the best ones for the first twelve months for your baby. It's playtime!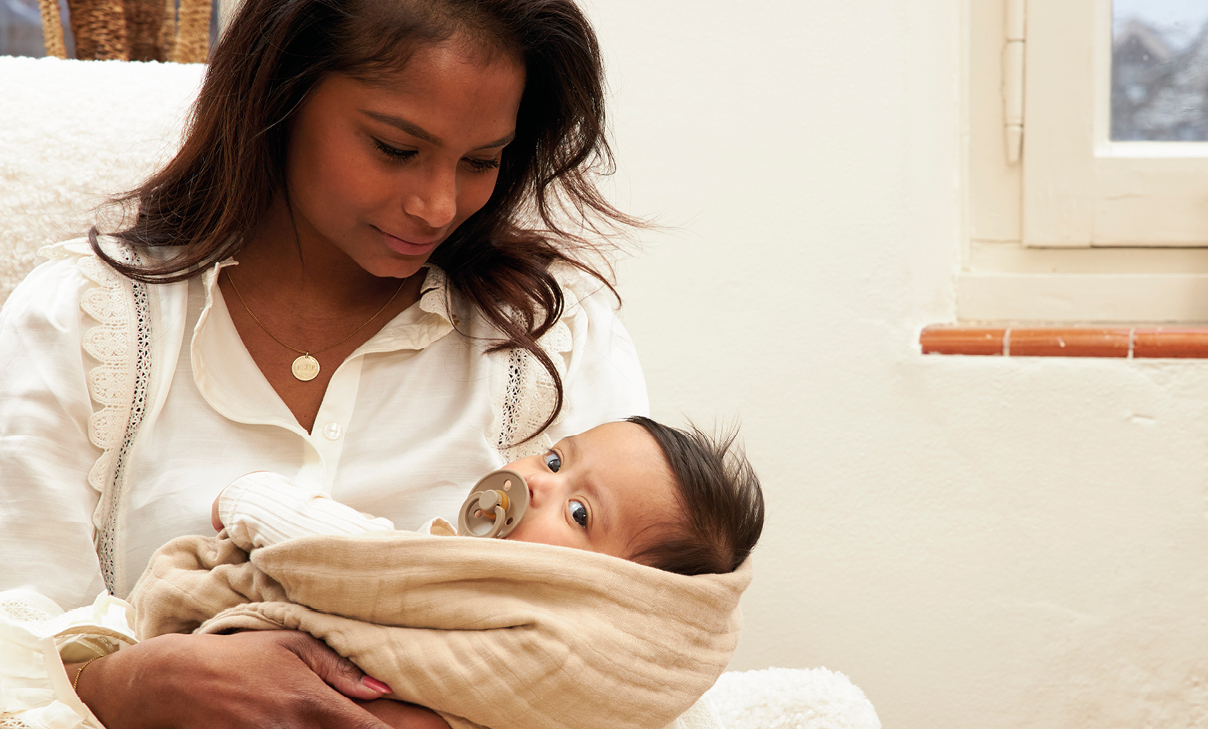 Baby games for 0 to 3 months

Cuddling
Telling stories
Singing songs
Activity center
Music box
During the first three months, your baby will not be very active. The days consist mainly of feeding moments and a lot of sleeping, sleeping and even more sleeping. He likes to cuddle with mom or dad the most. Nevertheless, your little one will already be super happy if you tell stories and sing songs for him. He can't get enough of your voice. Not only fun, but also very good for language development. And how about an activity center or a music box? The perfect toy to stimulate his listening development even at this young age.

Baby games for 3 to 6 months
Rattle or rattle stick

Baby gym
Talk to your child a lot
Repeat games ("I'm going to get you", "Peek-a-boo")

Mirror (made of plastic)
Making funny faces

Your baby's senses are developing at lightning speed. He can do so much in the period of three to six months. For example, he knows how to express himself perfectly, can grasp everything himself and gives everything a good look. He also learns to discover his body more and more. What a party!

Toys that go perfectly with this are a rattle or a rattle sock: what a nice sound when I move my hands or feet! A babygym is quite an experience. By using a playpen mattress on the floor your little one can play comfortably with the baby gym. Your baby moves a lot and discovers the consequences of his actions. With all games, keep in mind that from now on your baby will put everything in his mouth. So be careful with small parts.
At this stage, your little one will also start babbling and laughing. This is his way of communicating with you. When you respond to this, you encourage the language and speech development. Lots of funny faces together in front of the mirror, singing and playing peekaboo. And the more often in a row, the more fun! Make sure you offer enough variety between the games, but let your little one also occasionally play alone.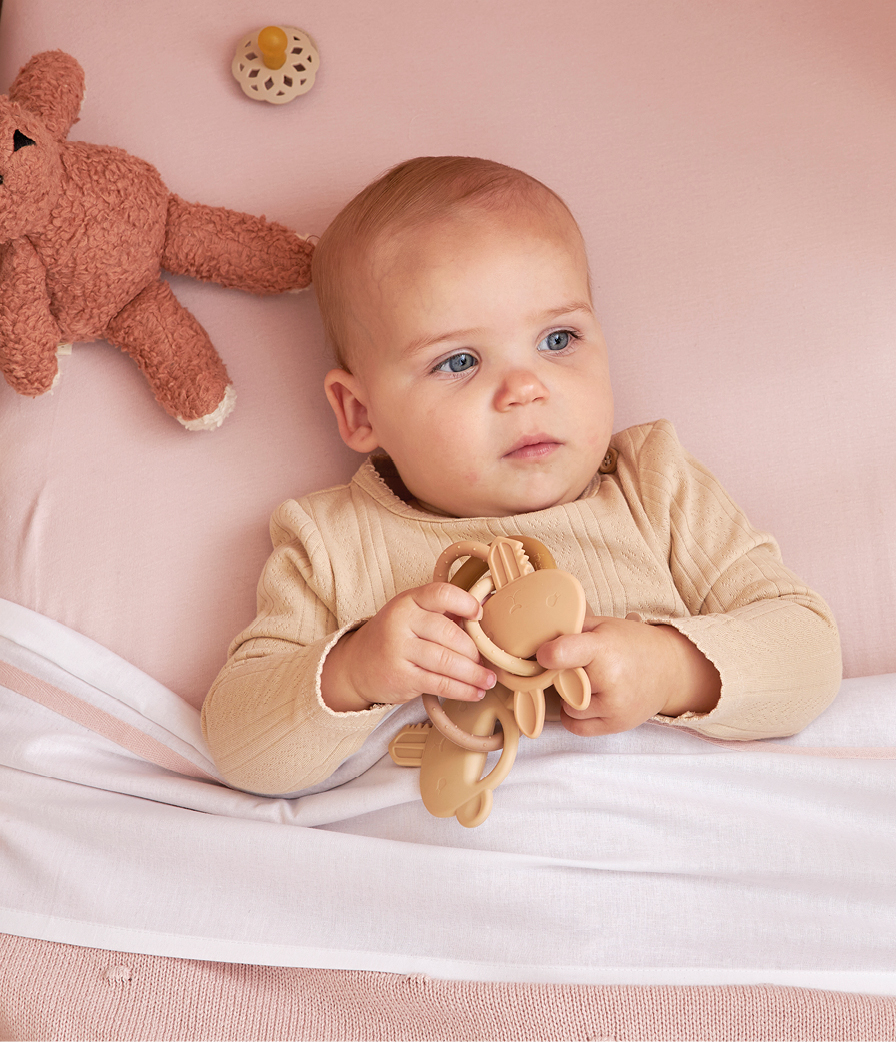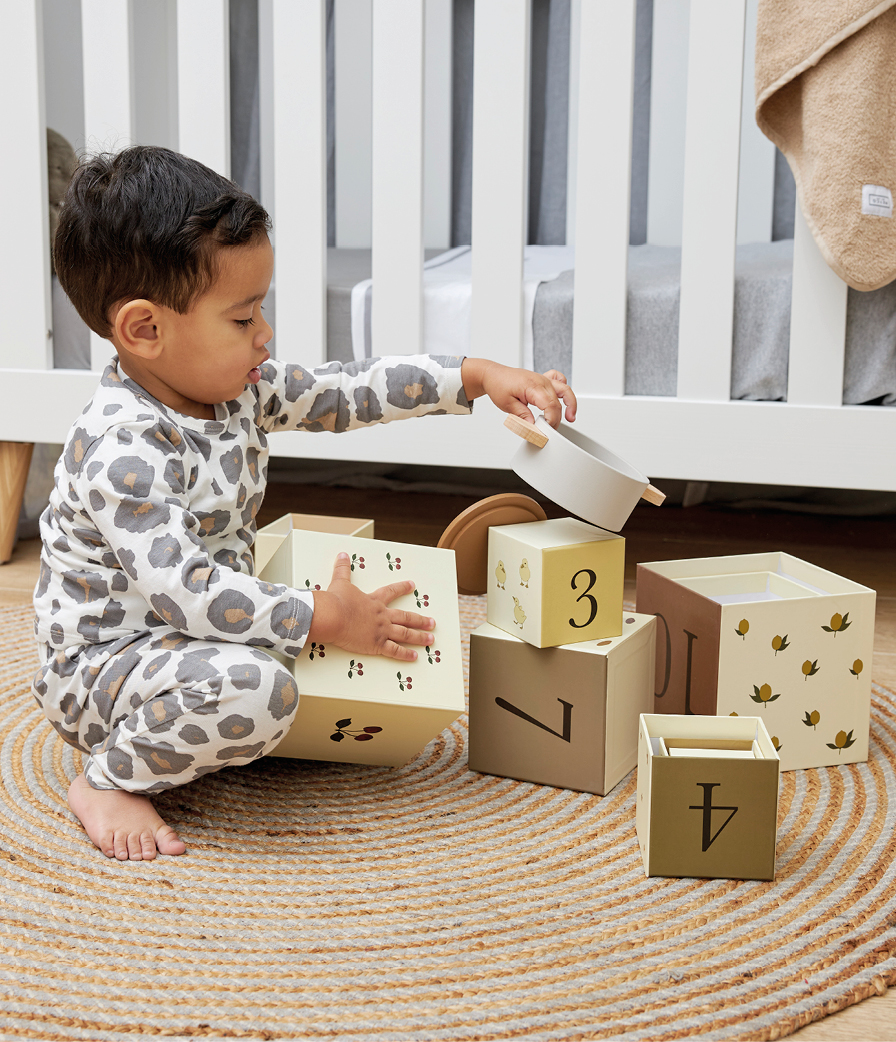 Baby games for 6 to 12 months
Even more peekaboo and hiding games

Copycat

Bath games
'Roll with the ball'
Clap in your hands
Building and knocking down towers

Putting things in and taking them out

Singing
Repeat games
Not only is your baby getting bigger, his world is also expanding. Communicating is becoming increasingly important. That is why a lot of singing and talking remains fun and useful. It is also during this period that the crawling begins: what a lot of new possibilities that brings!

Because the ignorance phase is now also starting, it's nice to help your baby with this with go-away and come-back games. Peekaboo and hide-and-seek teaches them that if you don't see something, it doesn't really have to be gone.
Can your little one sit well? Rolling over with a soft ball is guaranteed to be a lot of fun! At around nine months, your little one won't get enough of stacking blocks, but knocking them over is even more fun. Good for his fine motor skills. Just like getting things in and out of a box or your bag. At around ten months, your baby likes to imitate everything. No wonder the 'Clap your hands' game is so much fun. And not just once, but preferably as often as possible in a row. The bath is perfect for (water) games. Splashing and putting water in and out are ideal for stimulating hand-eye coordination.