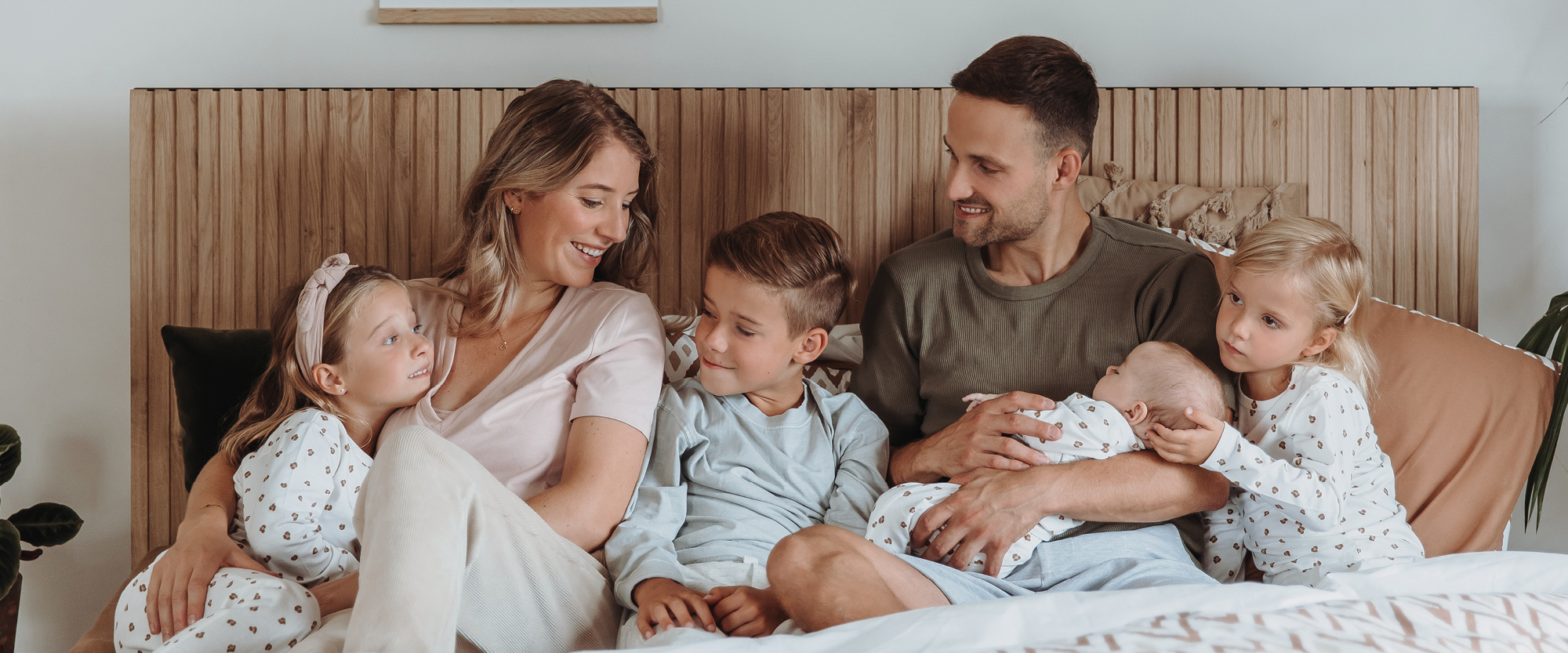 At home with Kelly & Mark
---
Kelly (30) and Mark (36) live on a nice farm in Zeeland (NB) with their four children, Xavi (9), Peppe (6), Loïs (3 ) and Millie (7 weeks).
The family of six is ​​busy every day, but they have time for each other on Sunday mornings. The 'big bed' belongs to everyone for a while and they play games, read books and cuddle a lot. Only when Millie is ready for her first nap do they go downstairs to enjoy a nice Sunday breakfast.
'With such a large family, there is never a dull moment in the house.'
A big family
Kelly's dream that came true with the arrival of Millie. Not a leap into the unknown for her, because the family in which she grew up consisted of various foster children, in addition to her parents, brother and two sisters. "It was always busy and fun! And I still enjoy the close relationship with my family. My sisters, brother and I have all moved out now, but we all still live within a radius of 10 kilometers from each other."
Not always easy
Kelly has always experienced the big family she grew up in as cozy and warm and she wants nothing more than to pass this experience on to her own children. Yet a family with four children was not taken for granted for Kelly and Mark. Three miscarriages followed the birth of Xavi and the pregnancies of Peppe and Lois were quite risky due to complications. The decision to have another baby was therefore not taken lightly. "But we were so blessed with Millie's pregnancy and dream birth. Now we are complete."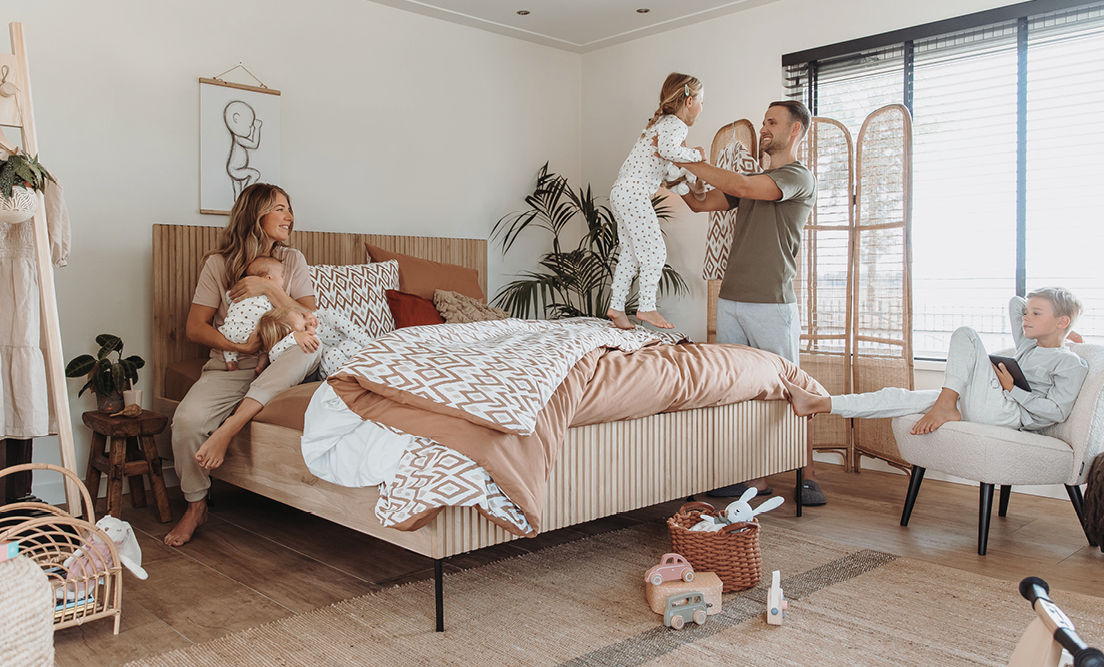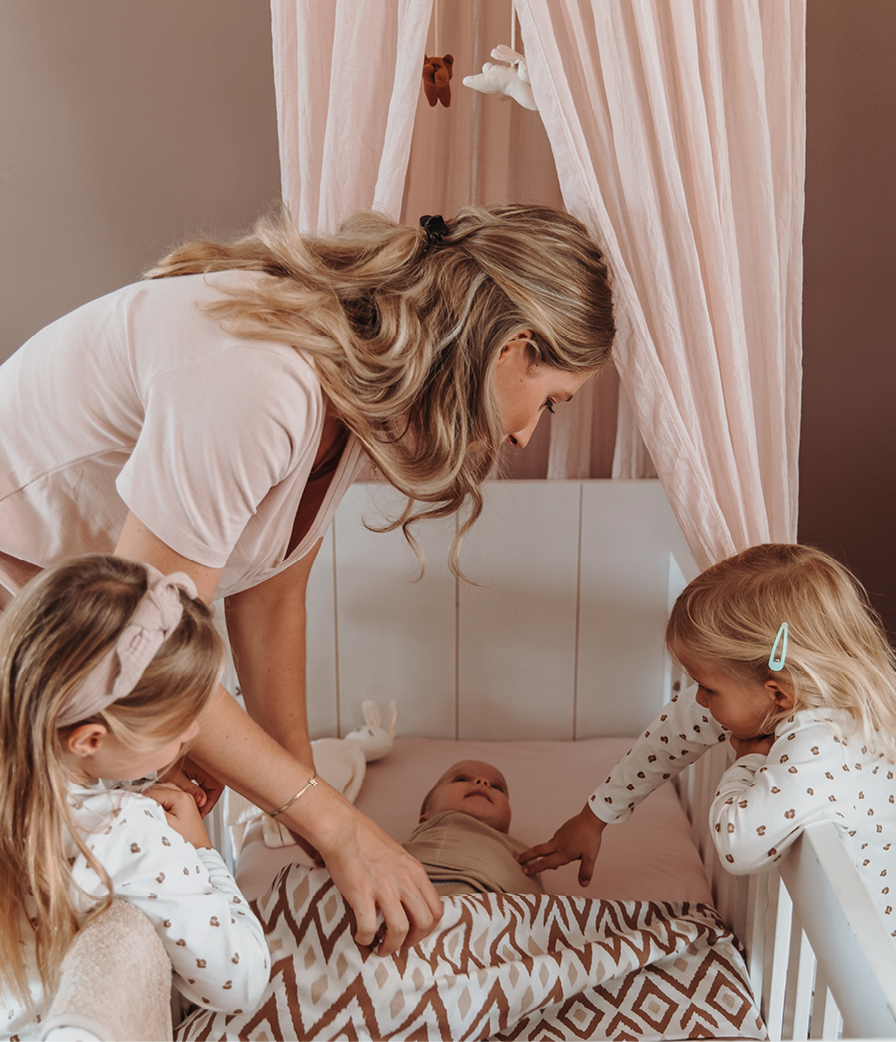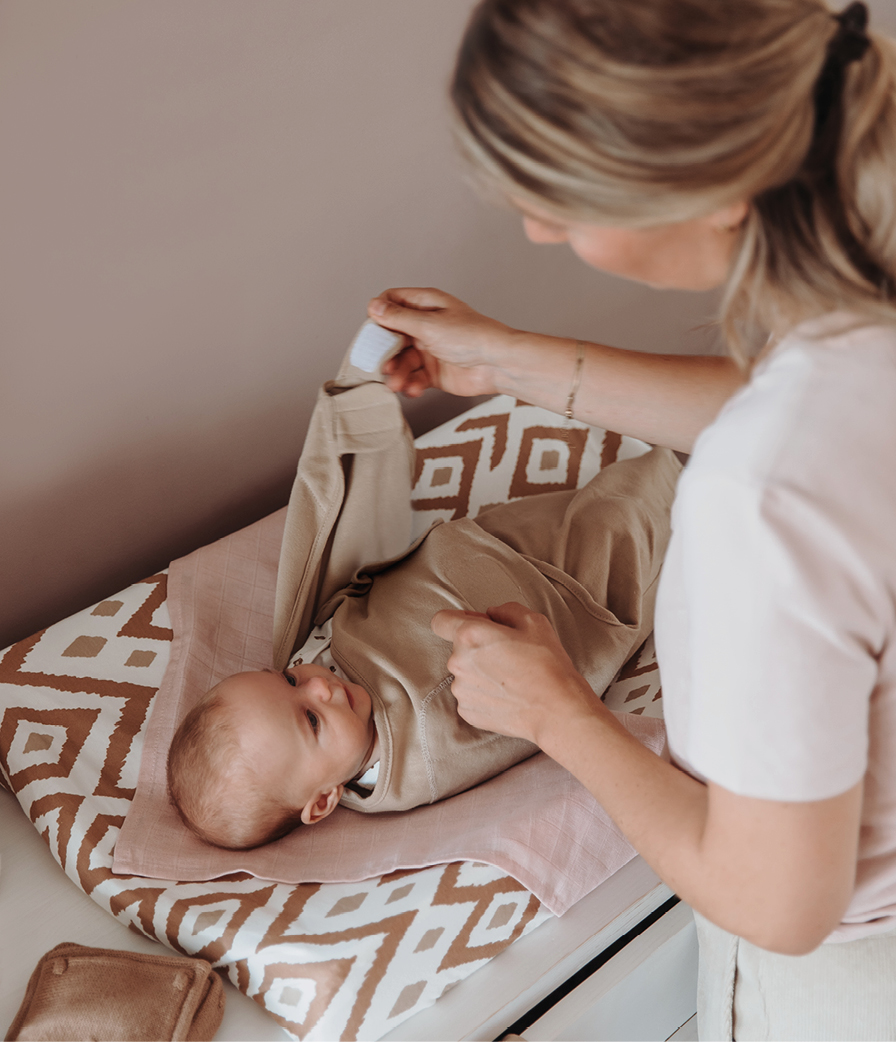 Exchanging and passing on!
"For Xavi we had bought a lot of blue stuff. Of course, in hindsight that wasn't very convenient, since only girls came after him. But luckily my sister also has boys, so we swap and pass on a lot. We love it when the nephews and nieces use the same stuff, but it is especially practical and cheap, especially when we combine the stuff we get with Meyco Baby's Budget Basics in the neutral trend colors." With a family of six, the washing machine is on every day. "Fortunately, we have an ample supply of basics, such as muslin cloths and terry cloth mouth wipes. Those are really indispensable, we use them for everything! Also the Budget Basics fitted sheets and pajamas are easy to use for every child and we combine them with everything," says Kelly.


'Besides being mom and dad, we consciously make time for each other.'




From pleasantly busy to romance
From pleasantly busy to romance, with such a busy life it is sometimes quite difficult to make time for each other. Mark and Kelly consciously try to make time for each other by going out for dinner at least once a month and once a year they go away for a weekend together. Both grandparents live nearby and are happy to help a hand with babysitting.