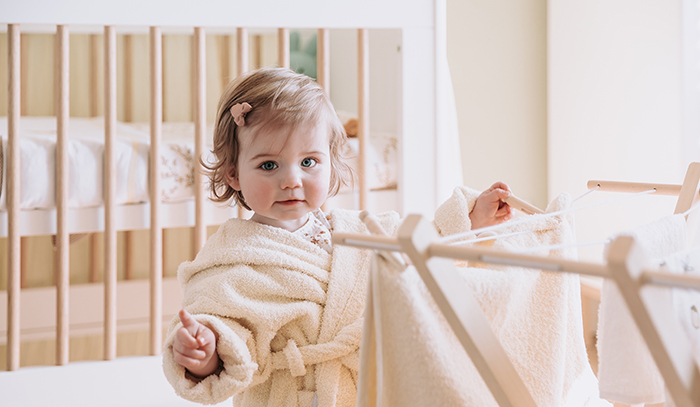 At home with Lynn & Joey
---
Joey (33) and Lynn (27) from Reusel get to work at home like a real team. Lynn is almost 30 weeks pregnant, so Joey gets the baby stuff from the attic. Everything is freshly washed and Loavie (almost 2) also gets a cloth to help with soaping. It looks like a real spring cleaning!

How long can nine months take

It seems like an eternity, especially if you ask Loavie, who is almost two years old, because she can't wait for her brother or sister to be born, so she will finally be a big sister. Meanwhile, Lynn and Joey prepare the house and nursery for the baby's arrival.

"The baby's room will be a mix of old and new things."

Just a little patience big sister

Lynn laughs: "Loavie's enthusiasm is especially contagious. She wants to have everything ready, it seems as if we have the urge to nest together. Loavie is so proud of my tummy and can hardly wait for the baby to arrive. She checks three times a day if there is already a baby in the crib."

"We are preparing everything together for the arrival of the baby. So special to do this with Loavie."

"We are preparing everything together for the arrival of the baby. So special to do this with Loavie."

"It's wonderful to see her acting like a little mother when she plays with her dolls. She loves that she has the same blankets in her crib as in the baby's crib," continues Lynn. Loavie puts her "baby" in the crib, puts the blankets over it and runs to Lynn to shower her belly with kisses. "Good night baby," Loavie says.

'We don't know what it will be yet, so we chose fresh yellow for our spring baby' 'We weten nog niet wat het wordt, daarom kozen we fris geel voor ons lentekindje'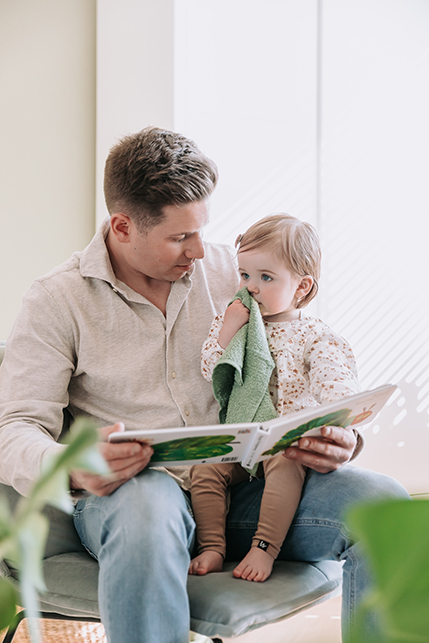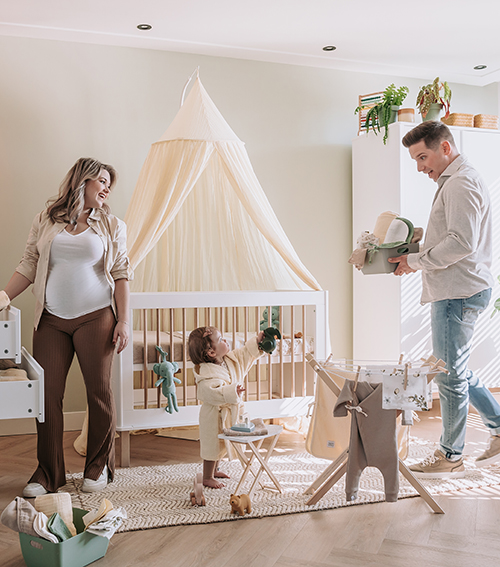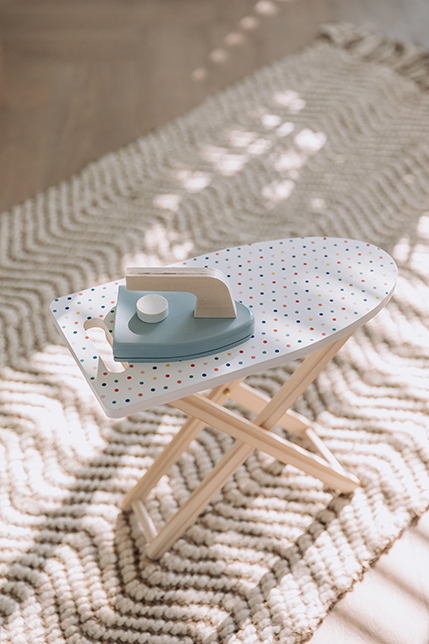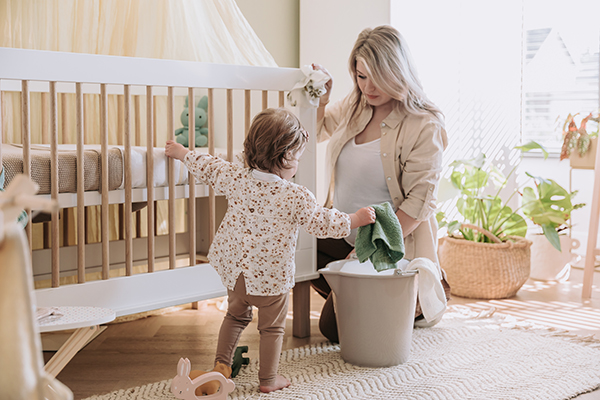 We use the baby layette again

It remains a surprise for a while what it will be, so the baby's room is decorated in calm, neutral colors. "We had opted for green and taupe in Loavie's nursery and we are now finishing it off with fresh yellow. Because now it will of course be a spring baby', says Lynn. "With everything we buy for Loavie, we already consider whether it can also be used by her brother or sister in the future. It's a shame to have everything in the house twice. A shame for the environment and our wallet.'

"The nursery will be a combination of old stuff from Loavie and some new items."

All the clichés are true

Joey: Fatherhood has changed me. You suddenly get a lot of responsibility. Beforehand I sometimes wondered if I could do it, but it actually went completely by itself. I couldn't imagine life without her right away.

You give up some freedom, because you have to adapt to the rhythm of your little one, but the cliché is completely true as far as I'm concerned: you get so much in return. Especially because I see a lot of myself again, especially the pranks that Loavie is already playing, haha!'

"I see so much of myself again, especially the same pranks, haha!"

All products from this blog