Meyco Home
---
Home is the place where you relax. With our Meyco Home collection you can enjoy soft, natural materials of the best quality. Your taste is unique, which is why all colors and prints in our collection are fully coordinated. This allows you to combine everything to your own style.

Bedroom
The place where you can completely relax: your bedroom. Here you can be yourself. It's the place where you retreat for a while with a good book, a series and where you scroll through your phone before you get up. You spend a lot of your time in your bedroom, which is why fine bedding is so important. A good night's sleep also ensures a rested and fresh start to your day. That fresh feeling already starts with choosing fine bedding. Choose from our extensive collection of duvet covers and fitted sheets, made from natural materials and combine the different designs to create the style that suits you. Complete your bedroom with a matching plaid. Sleep well!

Pssttt... Did you know that the colors and designs of the Meyco Baby range can be easily mixed and matched with all Meyco Home items? How nice if your little one sleeps in the crib or co-sleeper next to your bed for the first few months.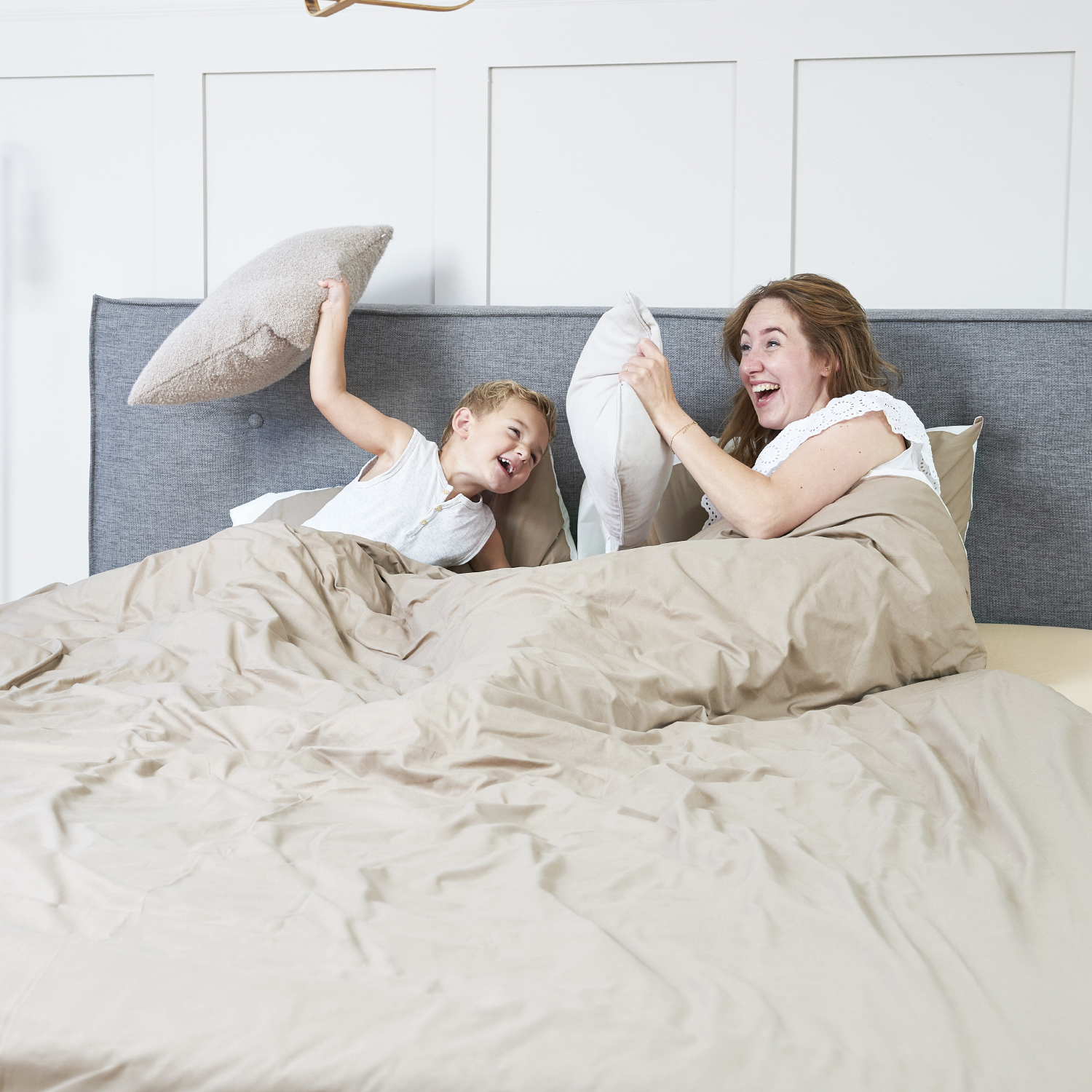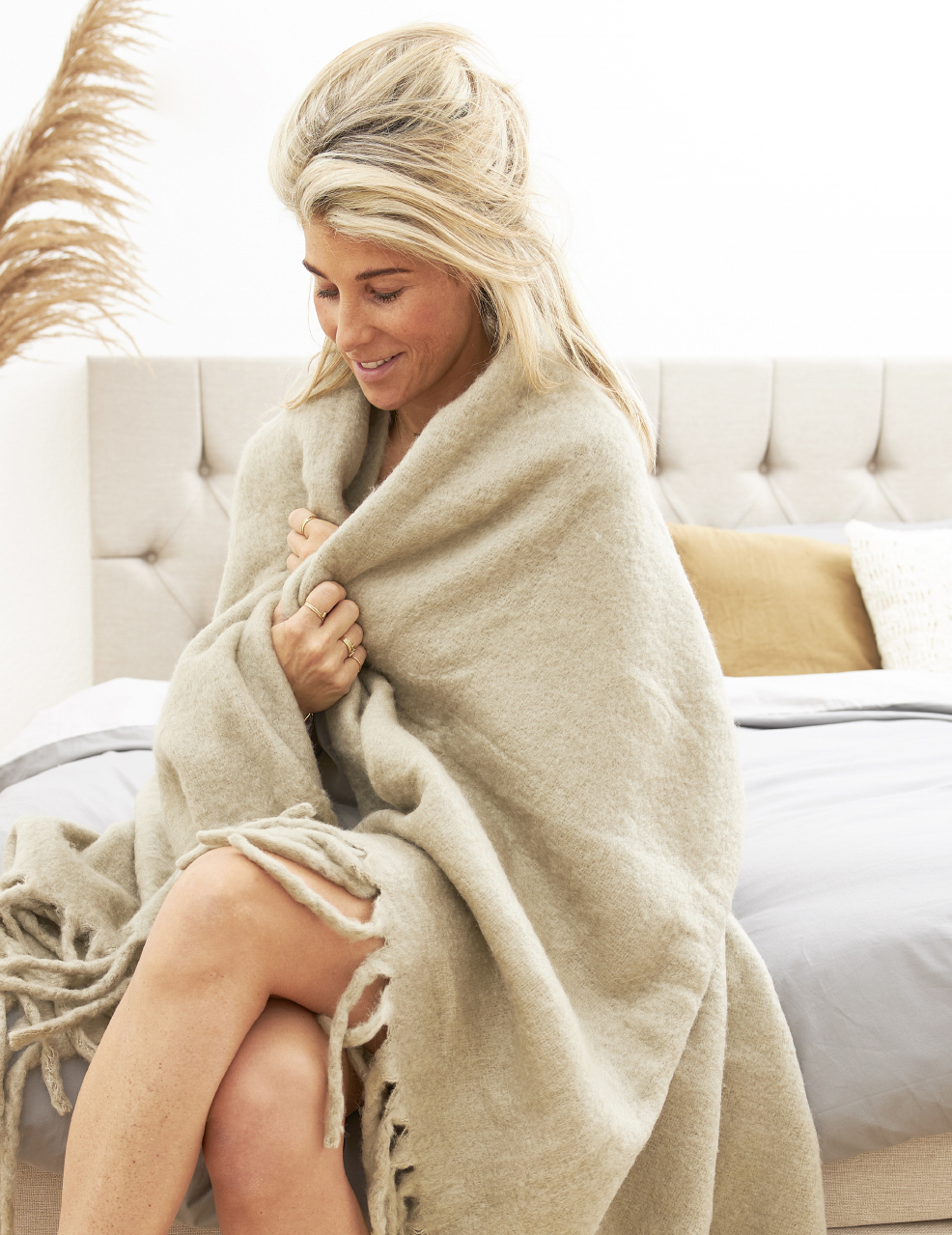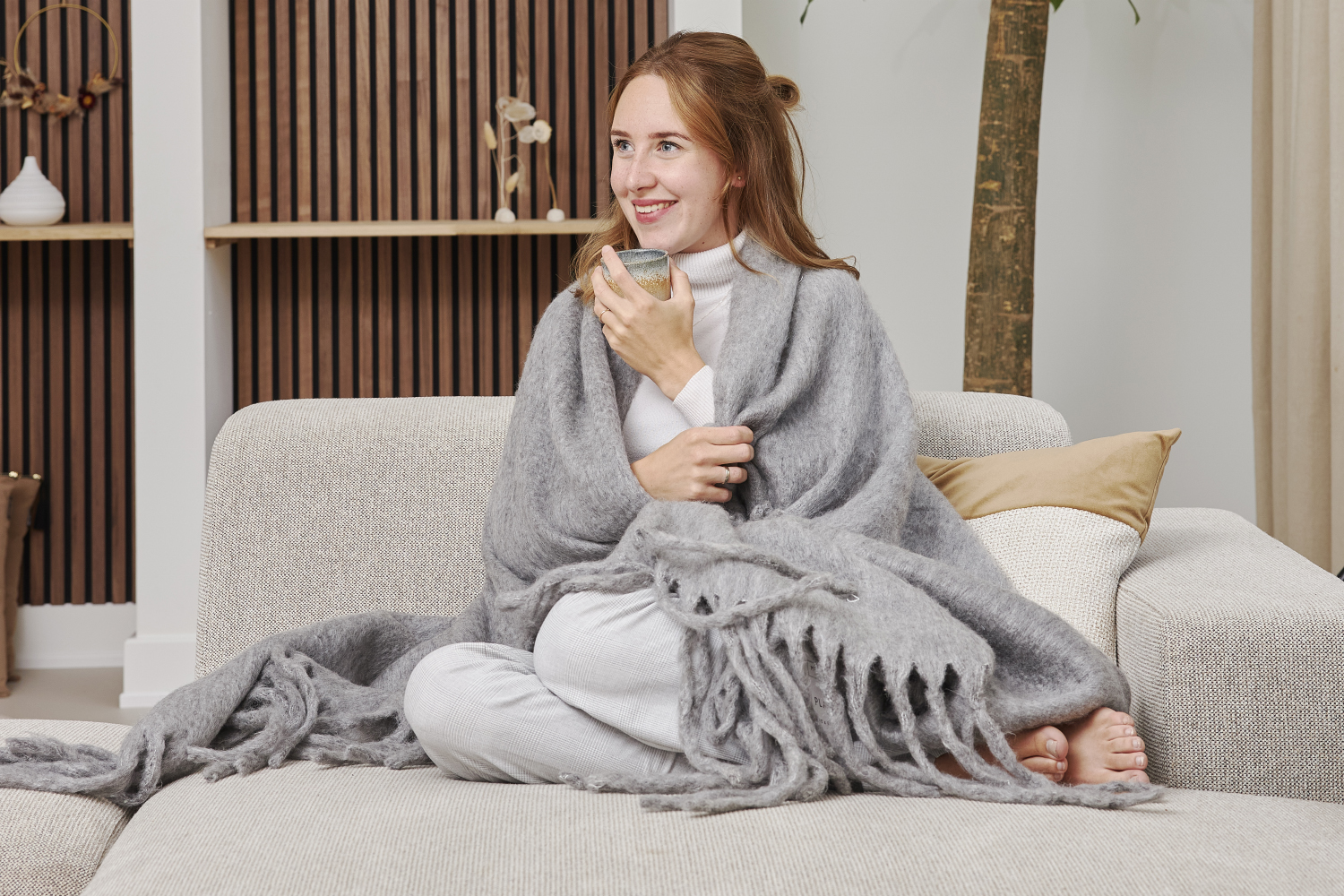 Living room
With the living room collection from Meyco Home you can turn your living room into your own cocoon. Treat yourself to some extra warmth and curl up on the couch under one of our plaids. So you are all set for your favorite series, a good book or to catch up with a friend over a cup of tea. The plaids can be combined with all other items from the collection and of course also handy on your bed or on the go. The plaids are a real eye-catcher to give your sofa an extra beautiful look. The plaids are light, wonderfully soft and have a luxurious look. Keep in mind that the plaids are so comfortable that it can be a little more difficult to get up; so you might like it!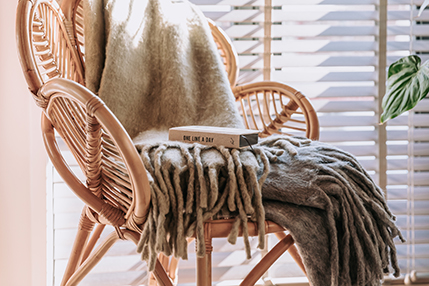 Bathroom
In the bathroom you get ready for the day, take a refreshing shower after exercise, or take a long bath before going to bed. Spend quality time with your baby by taking a bath together and then wrapping up in soft swaddles or bathrobes. Discover our bathroom collection with fine, natural materials that feel wonderfully soft on your skin. With this you can turn your bathroom into your own wellness. The beautiful details of our bathrobes give the real wellness feeling: hood, pockets on the front and a drawstring to close. The fabric is made of 100% cotton and of a very good quality, as you are used to from Meyco.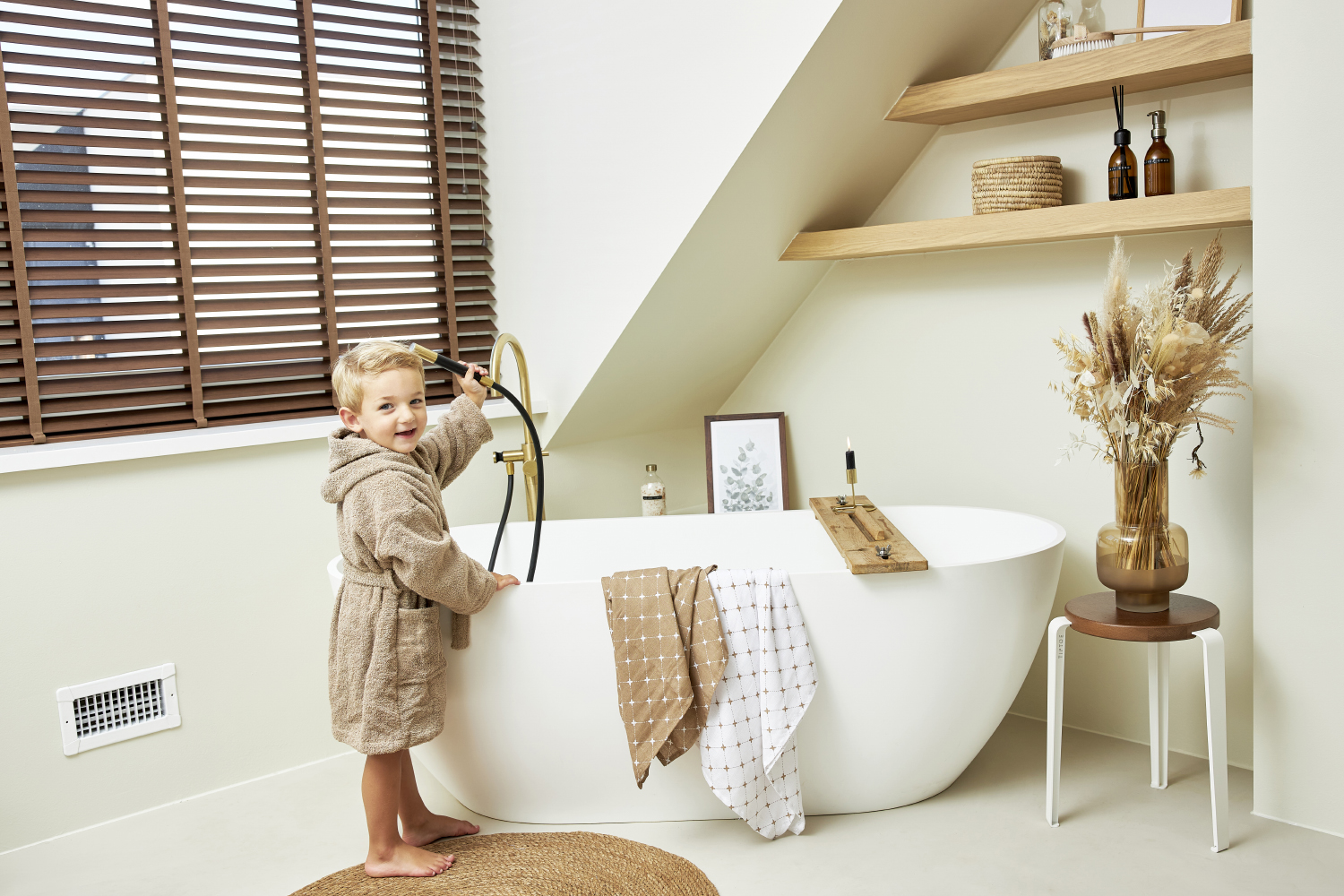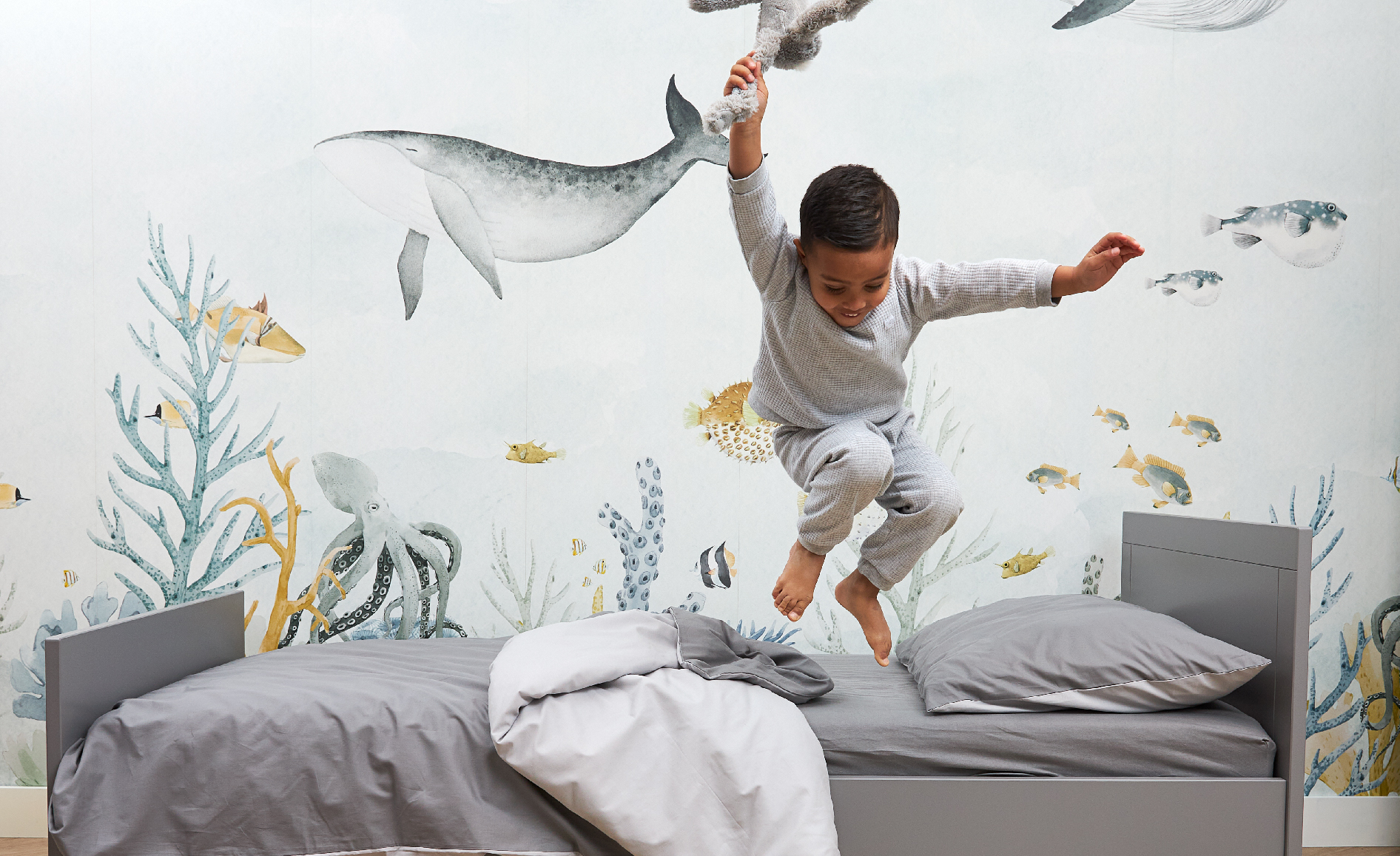 Children's bedroom
Before you know it, your baby will be out of the crib and out of the cot. Time for a cozy children's room! Your little one will jump into the air with the fun designs for duvet covers, fitted sheets and mosquito nets that Meyco Home has in the collection. Your little one's bedroom is an important place to play, read books and, of course, sleep. Do you match the style of your own bedroom and the nursery, or do you go for something completely different? Whichever style you choose, your child will always enjoy 100% natural, soft materials of the best quality!

Meyco brings style within reach