Meyco grows with you
---
Everything in the world is new to your baby. All those impressions can be quite tiring and it is therefore not surprising that babies sleep a lot. In addition to processing stimuli, babies, toddlers and preschoolers need their sleep badly in order to grow. Growth hormones are produced during the deep sleep phase. The right sleeping equipment makes a big difference to a good night's sleep. When your child feels comfortable, relaxing is much easier. And that's exactly what you need to get a good night's sleep. Check out what your little dreamer needs at every stage below!
0-6 months


Swaddle to sleep
Nothing is nicer for your newborn baby than being able to fall asleep snugly swaddled. Our SwaddleMeyco swaddles are therefore a real must-have for your layette. The swaddling cloths easily create the secure feeling of the womb, so that your little one quickly becomes calm and relaxed again.


Crib
A crib is for the very first period of your child. Ideal, because it is light, compact and easy to move. Perfect for keeping your baby close to you. If your baby becomes more mobile, it is wise to switch to a cot. The standard size of a crib is 40x80cm.
Checklist | 0-6 months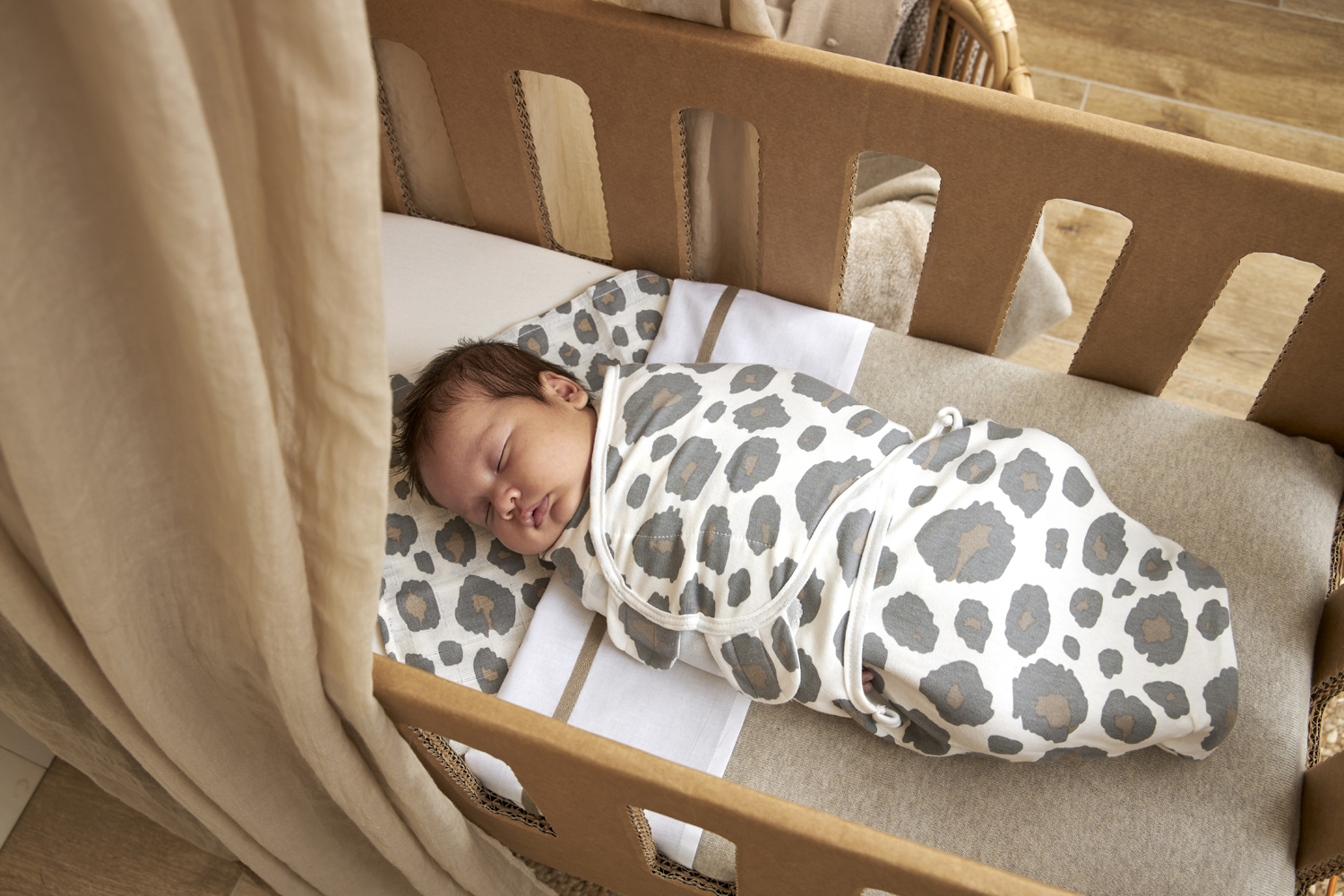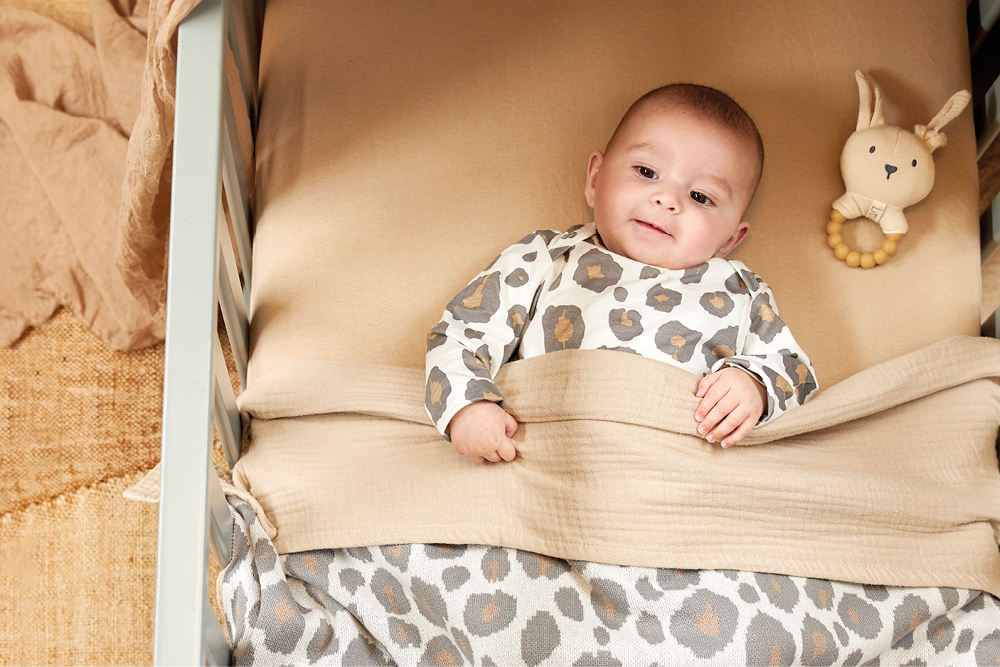 0-2 years


Sleeping in a sleeping bag
As soon as your little one can turn around and no longer stays in one place in the cot, a sleeping bag is a good choice. Not only very safe, but also wonderfully warm, secure and comfortable. In different sizes, with or without (removable) sleeves and with or without a nice print: at Meyco Baby you will always find exactly the sleeping bag you are looking for.


Crib
It's going fast! Your baby is no longer so tiny and discovers new things every day. Has he grown out of the crib? Time for a cot! This safe baby cot has side walls that consist of bars. Often adjustable in height, so that your child cannot just climb out! The standard size of a cot is 60x120 cm
Checklist | 0-2 years
2-3 years


Jump, jump, jumper!
Life is one big journey of discovery for toddlers. He goes out more and more and wants to 'do everything by himself'. The jumper sleeping bags are specially made for small enterprising types. Your child has a lot of freedom of movement thanks to the 'legs' in this sleeping bag. Very handy and safe as soon as your child starts walking or standing.


Toddler bed
Around this age, your child is probably ready for a bigger bed. Many toddlers find it fantastic to switch to a large bed, but it can also be a bit exciting. A toddler bed is a smaller version of the single bed. The standard size of a toddler bed is 70x140/150 cm
Checklist | 2-3 years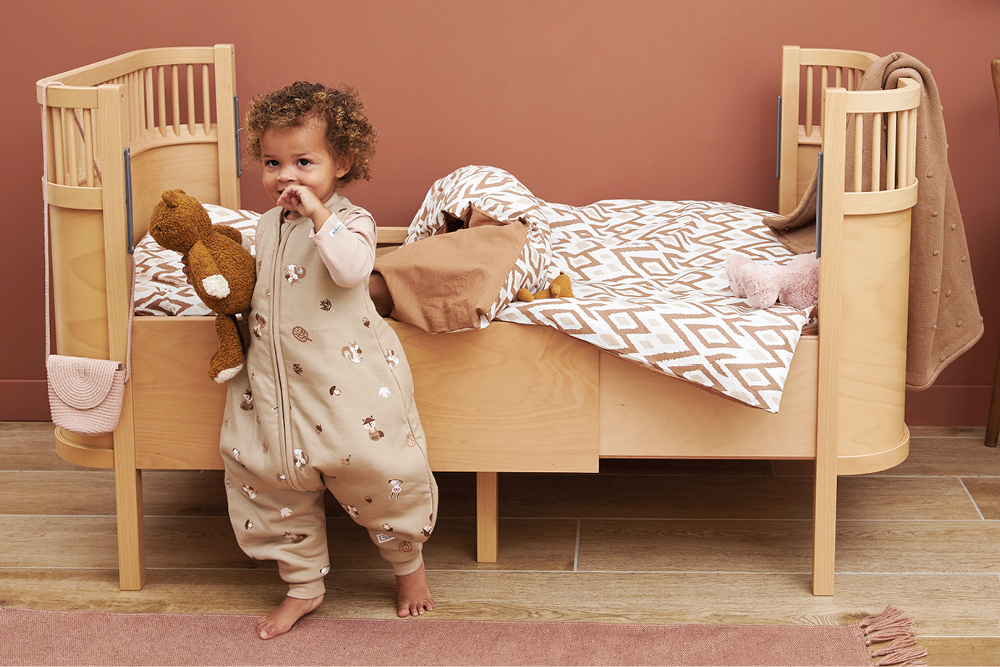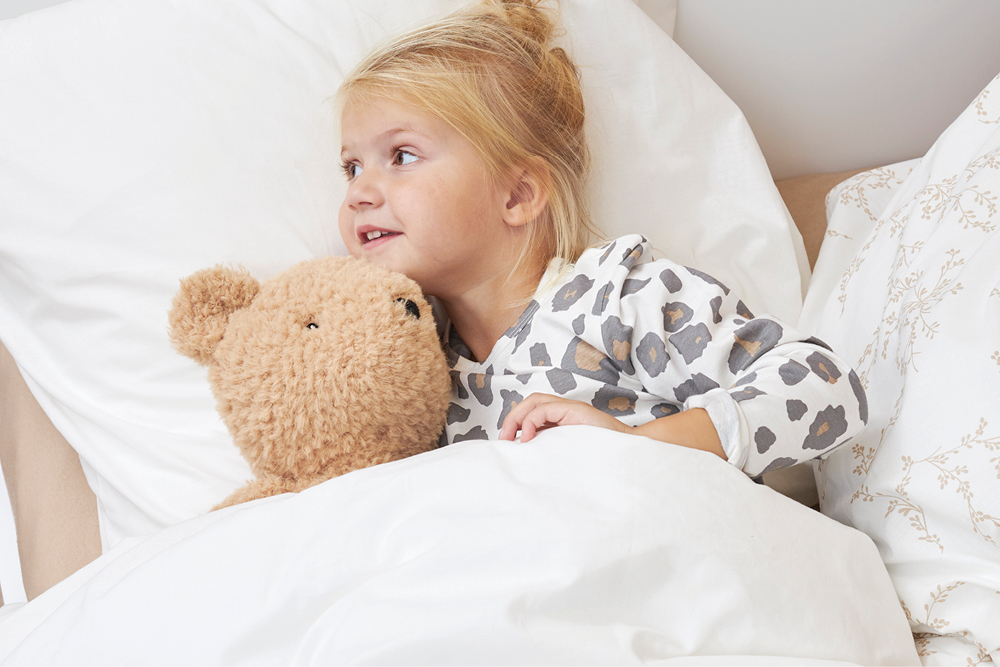 From 3 years


Pajama party!
The favorite for many children: soft pajamas. Nice to sleep in, of course, but also perfect for lounging on the couch. When buying pajamas, it is good to pay attention to what material the pajamas are made of. Natural materials allow more air to pass through and that prevents your child from sweating at night.


Single bed
A toddler bed can be slept in until your child is about 6 or 7 years old. Would you prefer a single bed right away? Also possible! A single bed is often also available with fall protection. Your child can get in and out by himself, so it is useful to check safety such as a stair gate. The standard size of a single bed is 90x200 cm
Checklist | From 3 years