The sleeping bag for your little dreamer
---
The name says it all, the Meyco Baby 4-seasons sleeping bag is a sleeping bag for all four seasons and consists of four different sleeping bags in one. That's great, because during the seasonal changes, the temperature inside and outside changes with it. This way you don't have to get a different sleeping bag for every season. The sleeping bag system? That works super simple. You can change from autumn to winter, to spring and summer sleeping bag in no time.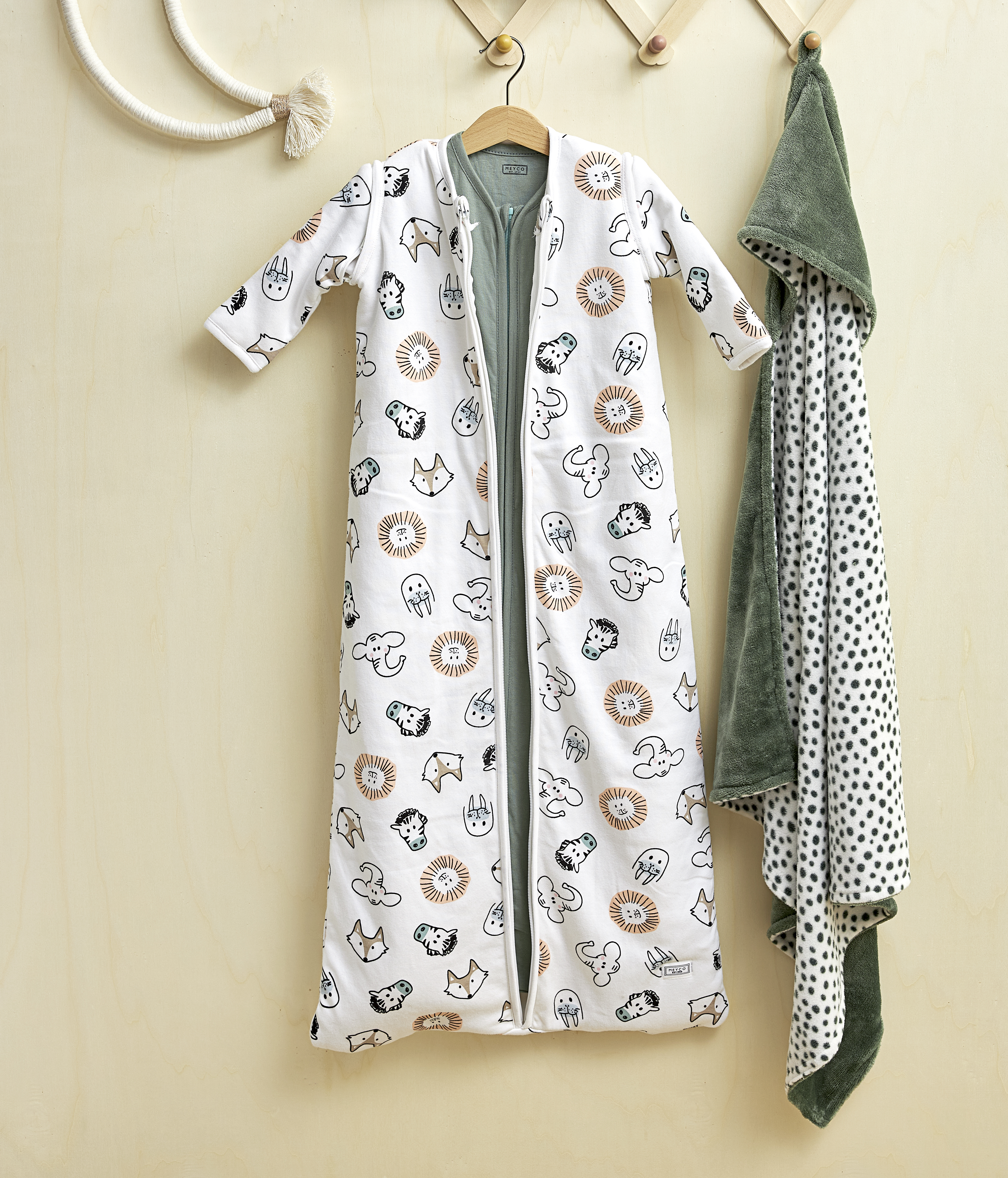 Winter: baby, it's cold outside
Brrr. Our winter nights can be quite cold. During these nights, put your little one a complete sleeping bag on. Fasten the inner sleeping bag to the outer sleeping bag with press studs and zip the long sleeves onto it. This way your child stays comfortably warm during the coldest winter nights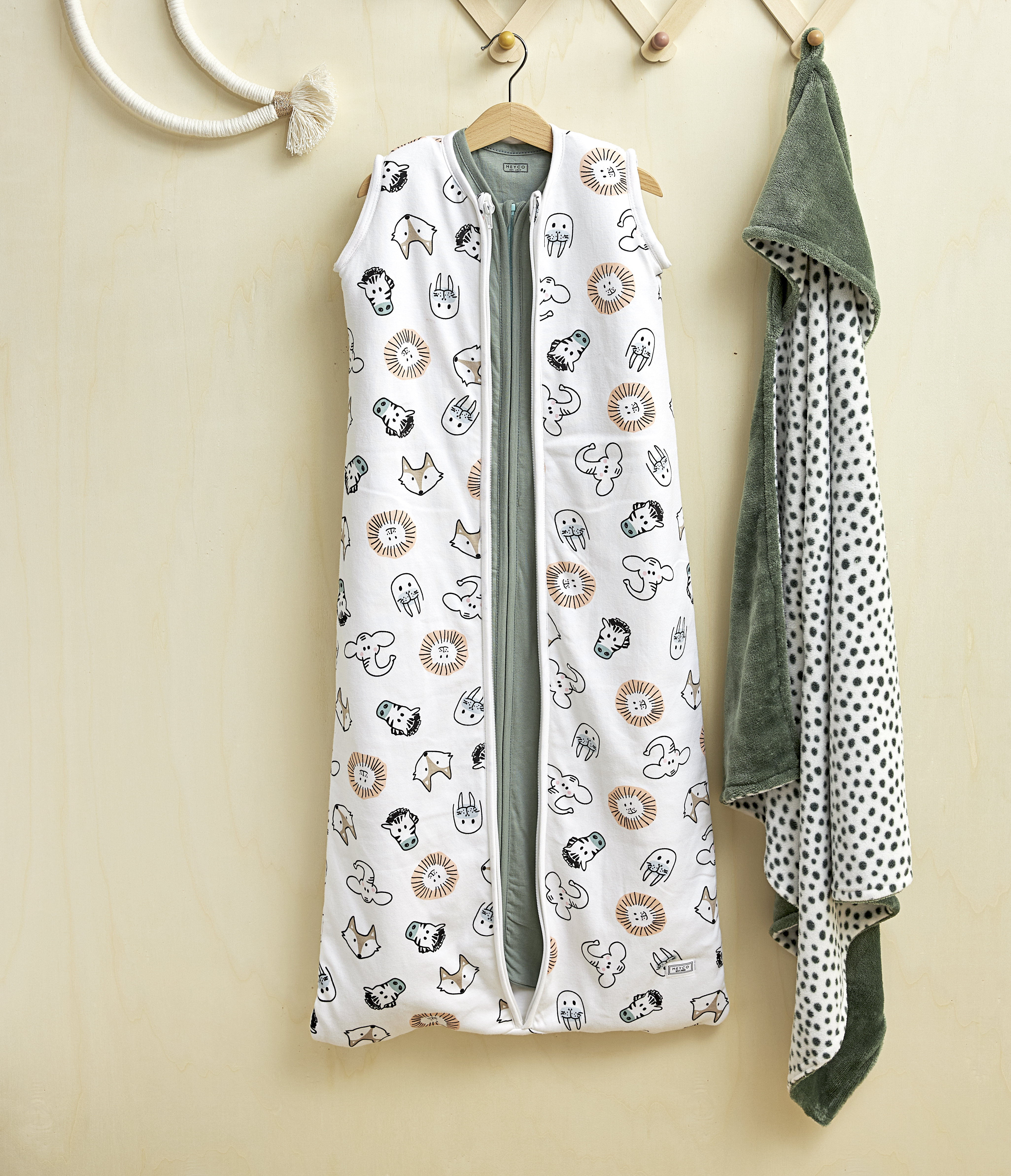 Spring and fall: not too warm, not too cold
In the spring and fall you only use the thick outer sleeping bag, but you zip off the sleeves. This way your baby's arms are not covered and the body stays nice and warm. Great for days and nights that are usually not very hot or cold. The 100% cotton outdoor sleeping bag ventilates well and has a warm filling of polyester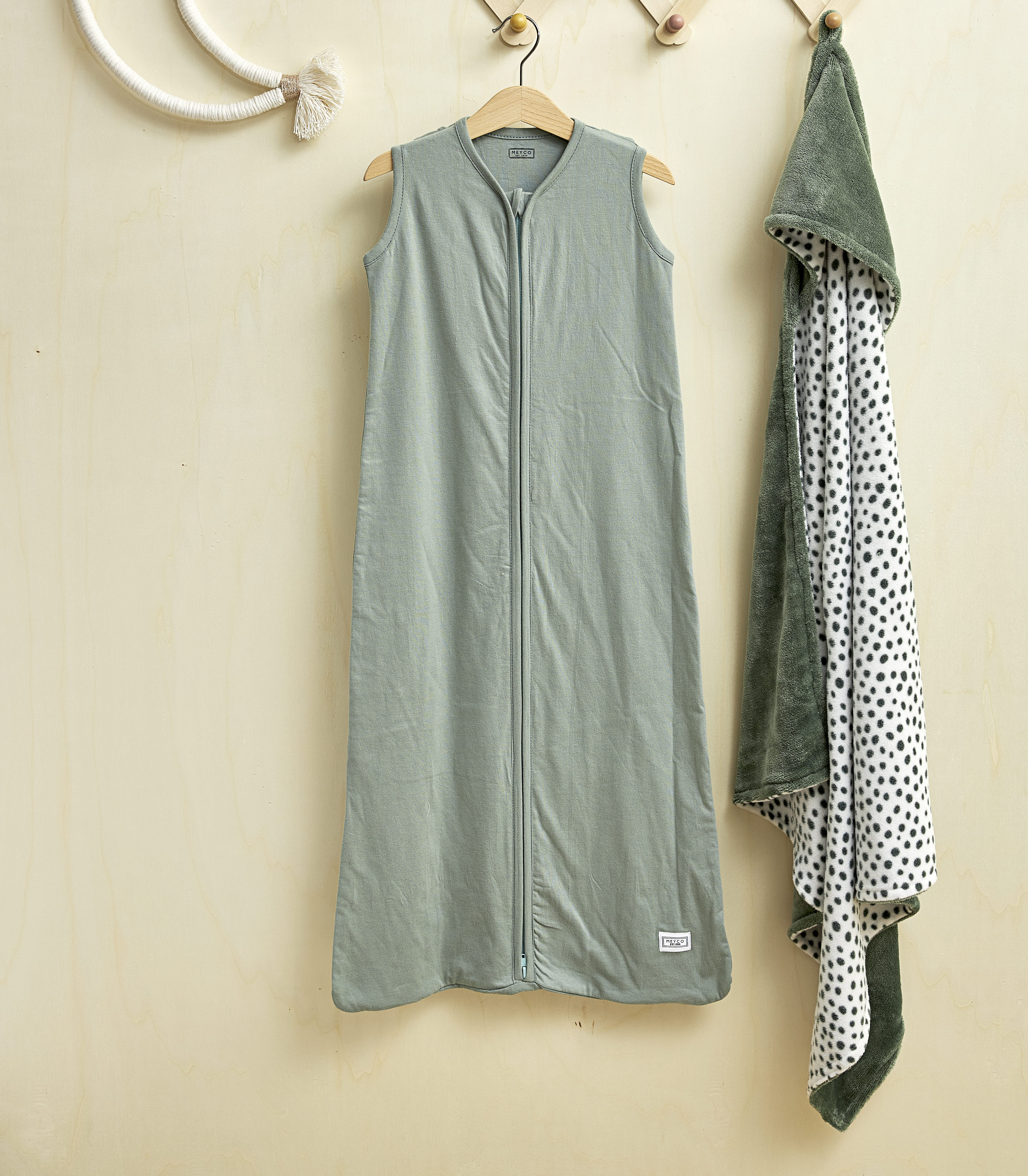 Summer: keep your little one cool
A warm summer day and night? It is not always easy to sleep well. That also applies to your child. With only the inner sleeping bag without sleeves, he enjoys the right temperature. The 100% cotton inner sleeping bag is light and airy and ventilates well. This way you help your little one to sleep well, even in warm weather. Nice for the both of you.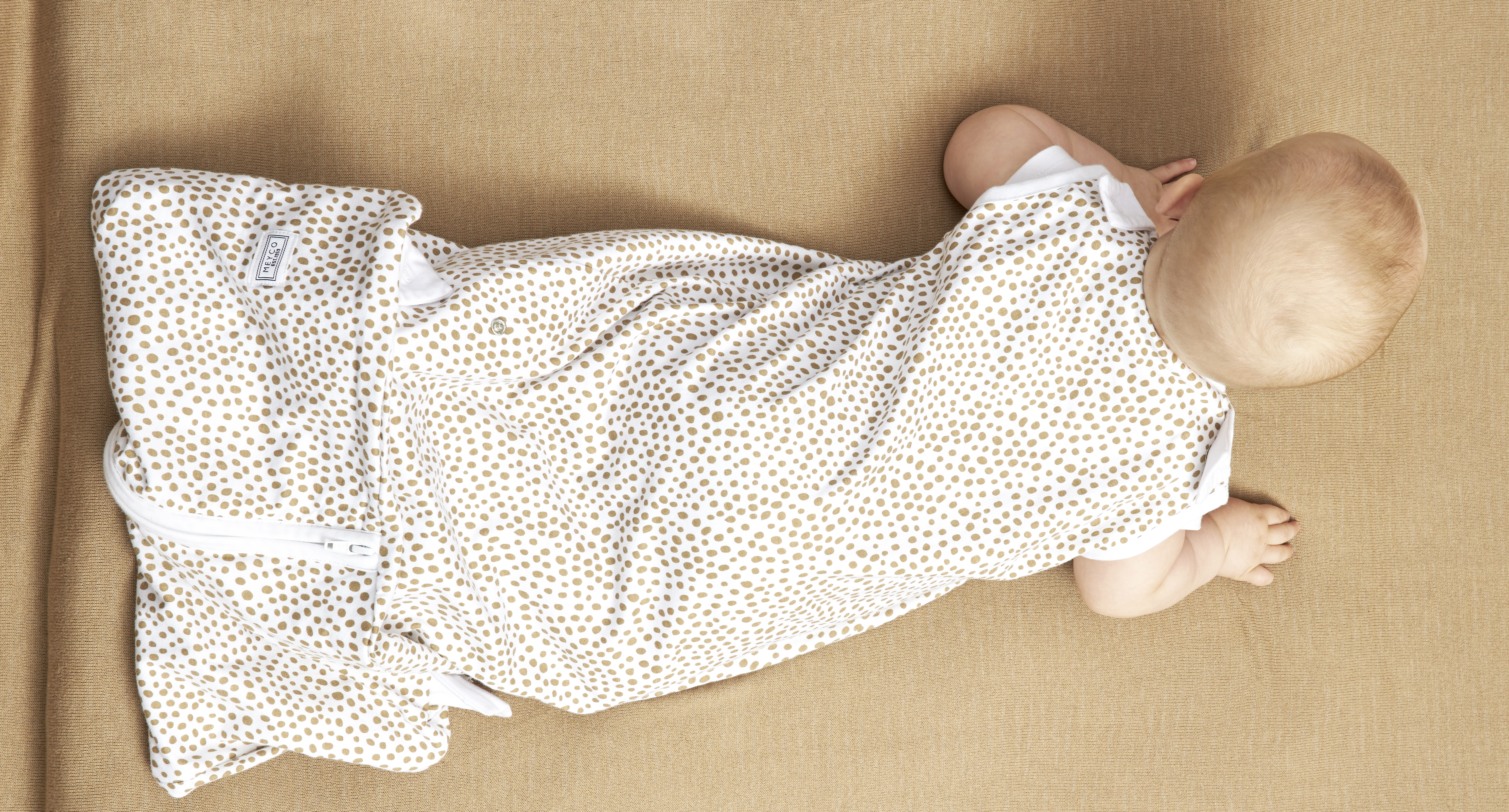 Adjustable in size: suitable from 6 months to even 3 years old!

By folding the bottom of the 4-season sleeping bag and securing it with press studs, the sleeping bag is adjustable in size, so you can enjoy this sleeping bag for years to come. The length is therefore suitable from 6 months to even 3 years old.

4 in 1: great for your wallet