The maternity week
What can you really expect?
---
You've been preparing for about nine months, but suddenly your baby is there. Wow. Everything is new, everything is exciting and everything is overwhelming. But especially a lot of love for that cloud of a baby. The maternity week has started. When will the maternity care come again? Is it normal for me to sweat so much? And is my baby hungry or in pain?
Long live maternity care
The birth is over. You are a mother. From that moment on, your maternity week also starts. A week to rest and let your body recover from childbirth. But also a week in which you learn how to take care of your baby and to get used to your new role as a mother.


Caring for a baby? Help!
In the first week you will learn everything about caring for your baby from the maternity nurse. Feeding, changing diapers, taking the temperature, dressing and taking a bath, for example. The maternity nurse also keeps a log for the first week with all your daily checks and those of the baby. This week, ask all your questions while you still can.


Physical discomfort times ten
It goes without saying that childbirth is not nothing. Your body therefore has to work hard to recover. Especially the first weeks. Therefore, count on various physical discomforts. Or just say inconvenience times ten. Because if one thinks that after giving birth it's all done, you're wrong. Don't worry too much, because hey, you have the most beautiful child in the world!


Twinning with your baby!
You often spend more time in the bedroom right after giving birth. To recover from childbirth, to feed or to rest with your baby. And that works even better if you have styled your bedroom to your own taste. With your little one close by in his crib, completely made up in the style of the large bed. Enjoy it to the fullest!
'Yeah, you have a lot going on that first week.'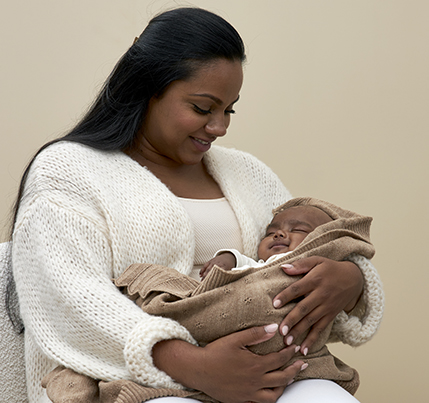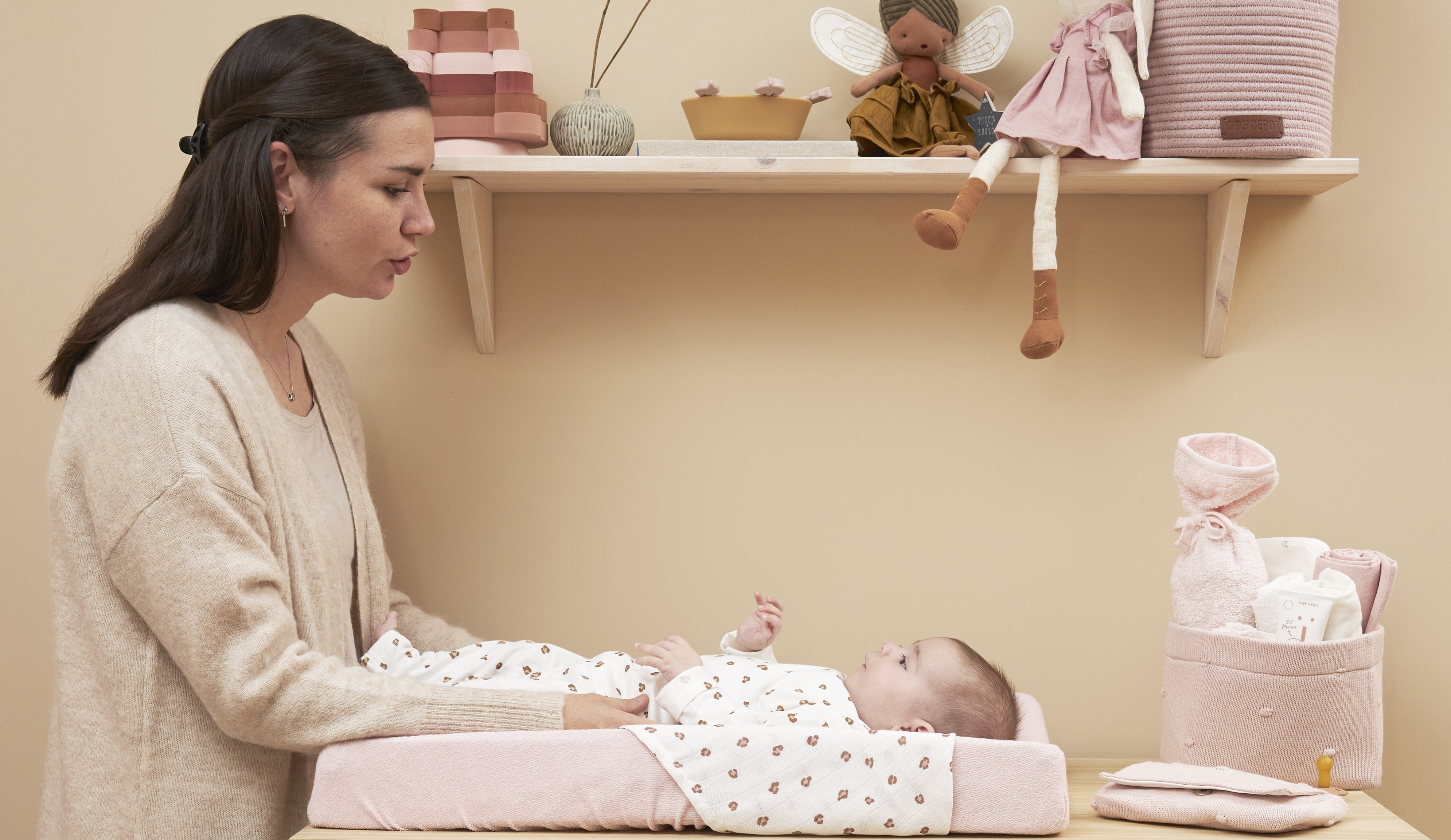 Restless nights and baby blues
Pooh. It is not surprising that all the changes can also release your emotions. Giving birth, having a baby, your recovering body and the continuous care for that sweet little baby. And how about all the restless nights? Combine all this with your changing hormones et voila: hello baby blues. The well-known maternity tears often come three days after delivery. Let them flow and let yourself be pampered.


Maternity visit, baby shower or nothing at all
You decide. Of course everyone is super curious about your baby. Get used to each other first, your new rhythm and relax. Besides yourself your baby also needs this a lot. Keep it calm and especially the first period. Listen to your own feelings and be honest. This way you can best determine how many visitors and when is best. Or maybe you want a baby shower after four to eight weeks, so that everyone visits at once? Everything is fine as long as it suits you.
'Give yourself some rest and time to recover'
Everything for a comfortable first week