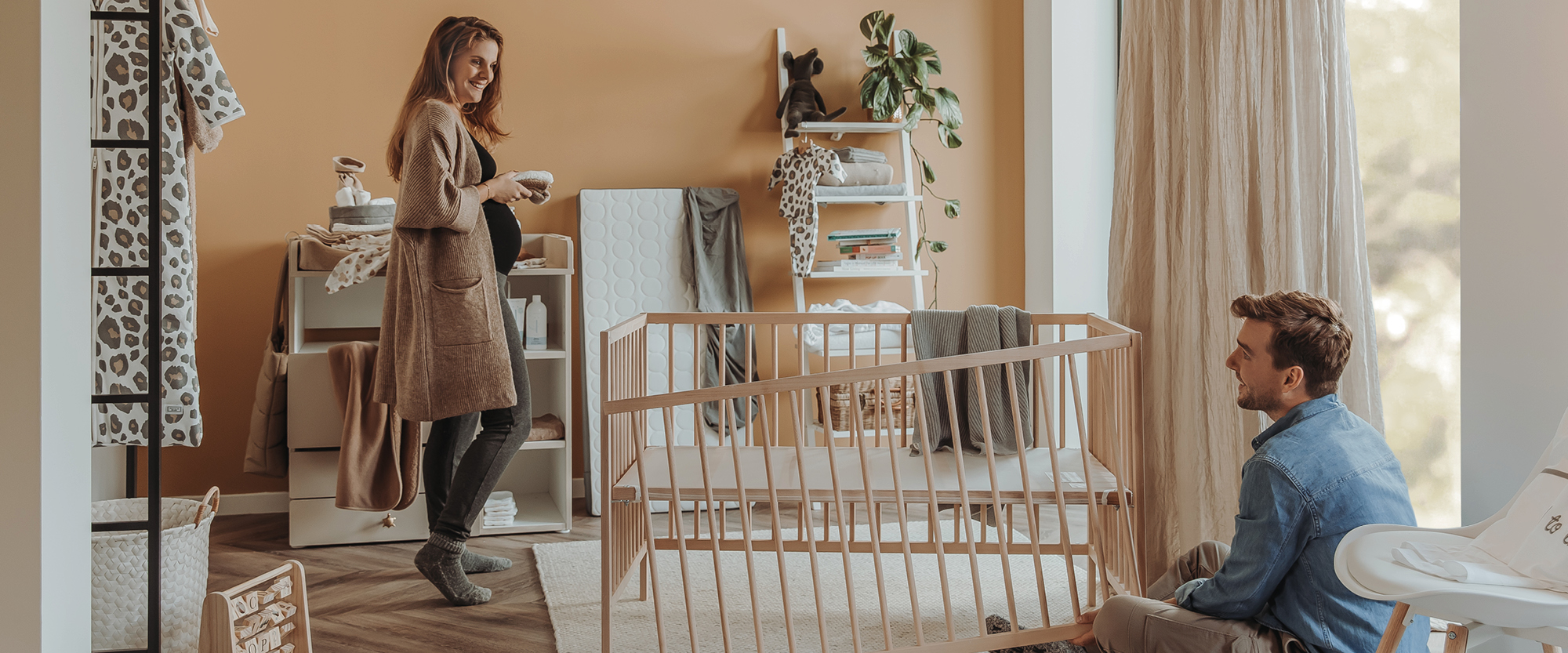 At home with Patricia & Matthijs
---
Patricia (29) and Mathijs (29) moved into their new home in Oudorp, a village near Alkmaar, about two months ago. After they sold their apartment last year, they first renovated a lot while temporarily living with Mathijs's parents.
'We do our best to furnish the baby's room as sustainable as possible. '


The arrival of a baby changes your life
"We have now found our way in our new house and we are even getting it ready for the arrival of our first child!" says the pregnant Patricia proudly. Matthijs works full-time at an advertising agency and Patricia works full-time at an online webshop. The couple leads a busy social life and enjoys cooking, dining and going out with friends. There are already more couples in the group of friends with children, so it promises to be a pleasant time anyway. In addition, they are both very sporty. Patricia will continue to use her body pump for as long as she can. This will be the first grandchild for the parents of Patricia and Matthijs and they are both eager to take care of the baby one day a week. Patricia will work one day less and for the other two days day care has been arranged at a daycare center in the area. "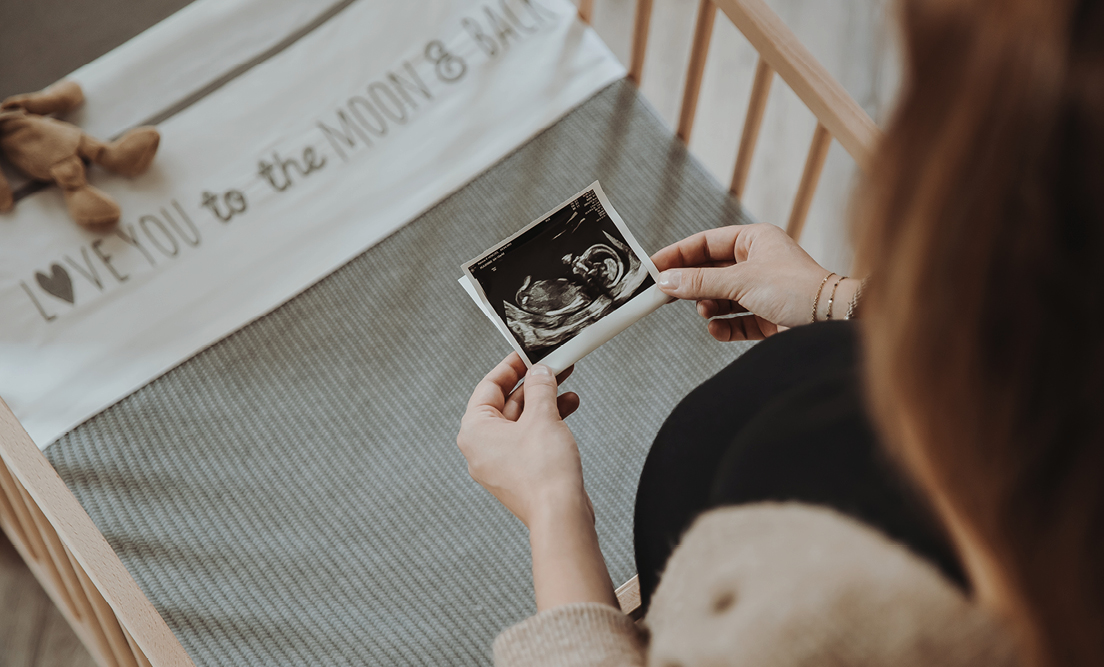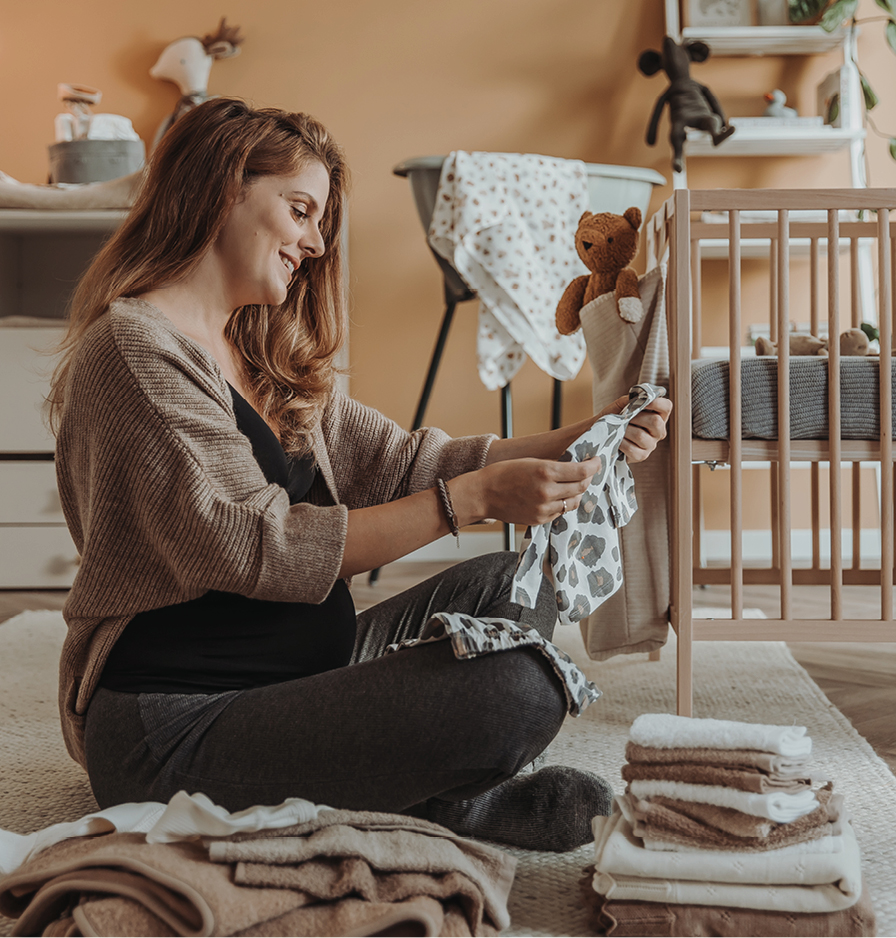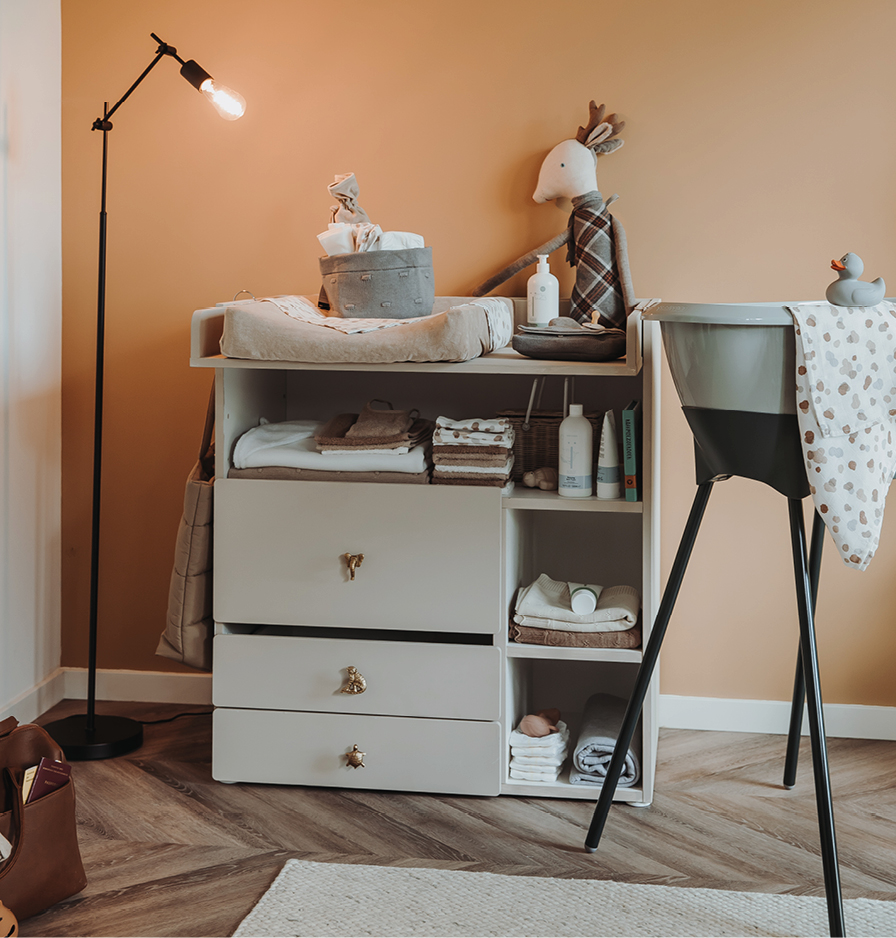 Sustainable options for the baby's room
"I am now 27 weeks pregnant and it's starting to itch to get everything ready. We try to furnish the nursery as consciously and sustainably as possible. We have bought or received many things second-hand. For example, we got the car seat from a friend. Then I just put a new cover and then it really is as good as new. The fact that it is also a lot cheaper is a nice bonus, but not the main reason," says Patricia. The baby room is a combination of a new bedstead with an old chest of drawers and wardrobe from the previous house. Thanks to some paint, it now fits together perfectly as a whole.


'In addition to being lovers, we will soon be suddenly parents together. Wow!'




Mixing & matching to create the perfect dream room.
"I wanted new bedding, because I think that's something special," says Patricia. Matthijs adds: "We are both creative. So we really like mixing and matching to the desired style. And the great thing is that the Meyco Baby collection does not cost the top prize!"




Neutral shades
"Matthijs and Patricia still find it difficult to imagine how will be with the little one. But most of all, they are very passionate about it. "The room turned out exactly as we had envisioned. Quiet, stylish and with neutral tones. And everything fits together perfectly", Patricia beams.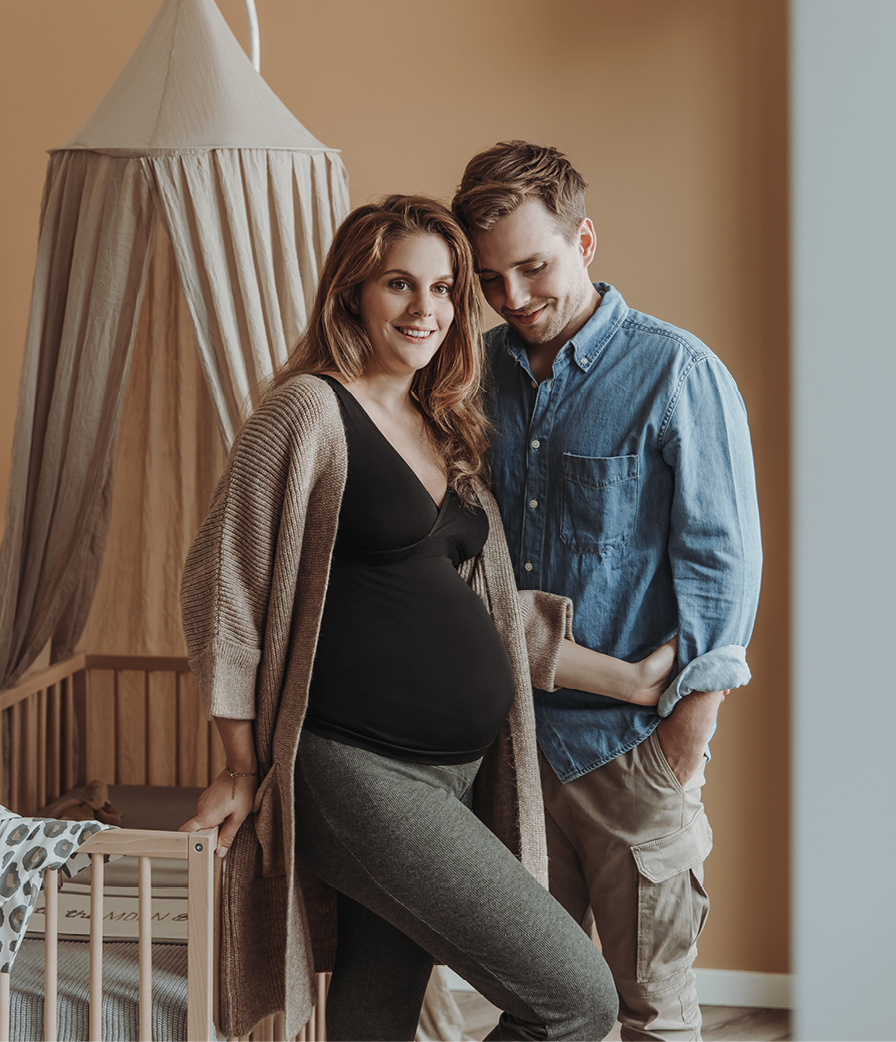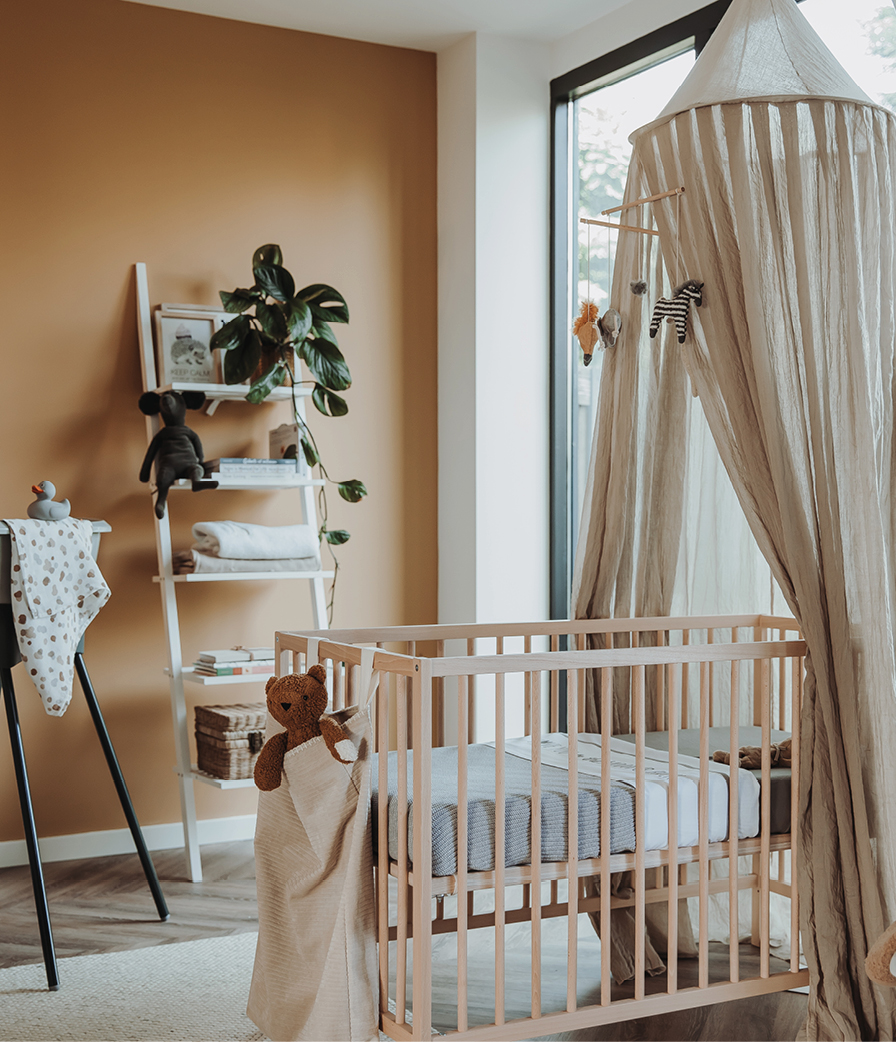 Alle products from this blog