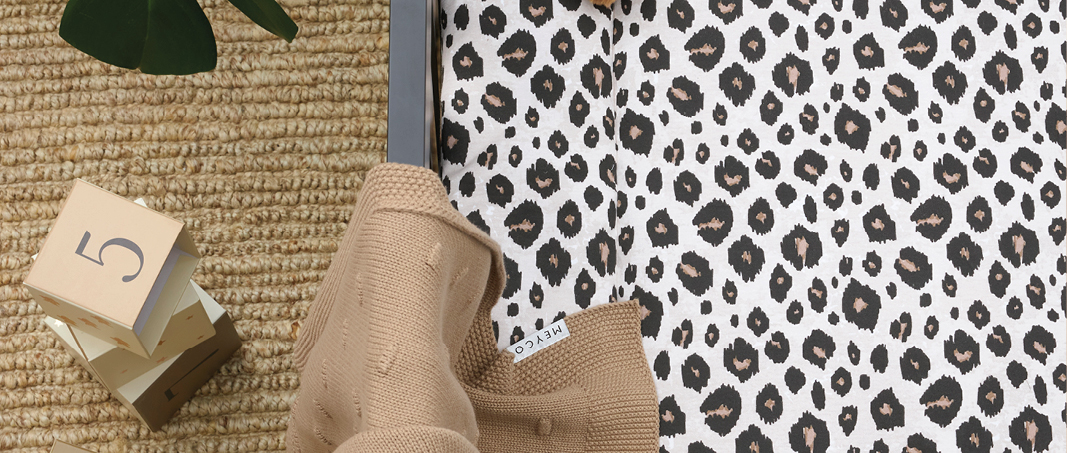 Home sweet home. Because the most and perhaps the best moments with your little one are often just at home. It is therefore not surprising that there are many home products on the list of your layette. Meyco Baby thinks along with you and makes it even better at home for your little one and for you. With the most beautiful playpen rugs, finest bibs for example. Thanks to the wide range, it always fits your taste and style and the rest of the Meyco Baby collection.
PLAYPEN
A playpen is extremely useful for mom's & dad's to have their hands free every now and then. You can make the playpen extra comfortable for your little one by placing a playpen matress inside. This ensures a safe and soft space for the baby to play and lay in. Since the playpen takes up quite some space in the room, it is good to have a matress that is nice to look at. Investing in trendy playpen matress can therefore bring you and your child a lot of happiness. Fortunately you have a choice of a varitey of matresses with trendy prints and beautiful colours.
One of the most famous Meyco articles is the baby mosquito net. A mosquito net keeps insects away from your child and is also a nice addition to the nursery. The range of beautiful baby mosquito nets from Meyco is huge and can be combined with the entire collections. With the many choices you can complete the nursery according to your style. You can hang the mosquito net from the ceiling or from a peak pole.
Almost every parent opts for a few storage baskets on the changing table. This is very understandable because storage baskets are not only decorative, but also very handy to easily store all the things you use when changing your baby. This keeps the changing table tidy, while still having everything you need at hand. It also stays out of reach of your little one. The trick is of course to find a storage basket that matches the rest of your nursery interior. Meyco has lots to offer, so we challenge you; mix & match according to your own stylel!
Did you ever have too many bibs? At Meyco we don't think so, as they come in very handy when feeding your little one. It absorbs moist food such as soup or porridge and is useful for cleaning your child's mouth and hands after eating. If your little one drools a lot, when teeth are coming, it is also very useful to have a number of bandanas on hand, so you keep the clothes dry and clean and prevent rashes. A bandana is smaller than the regular bib because it is smaller but still large enough to absorb splashes.