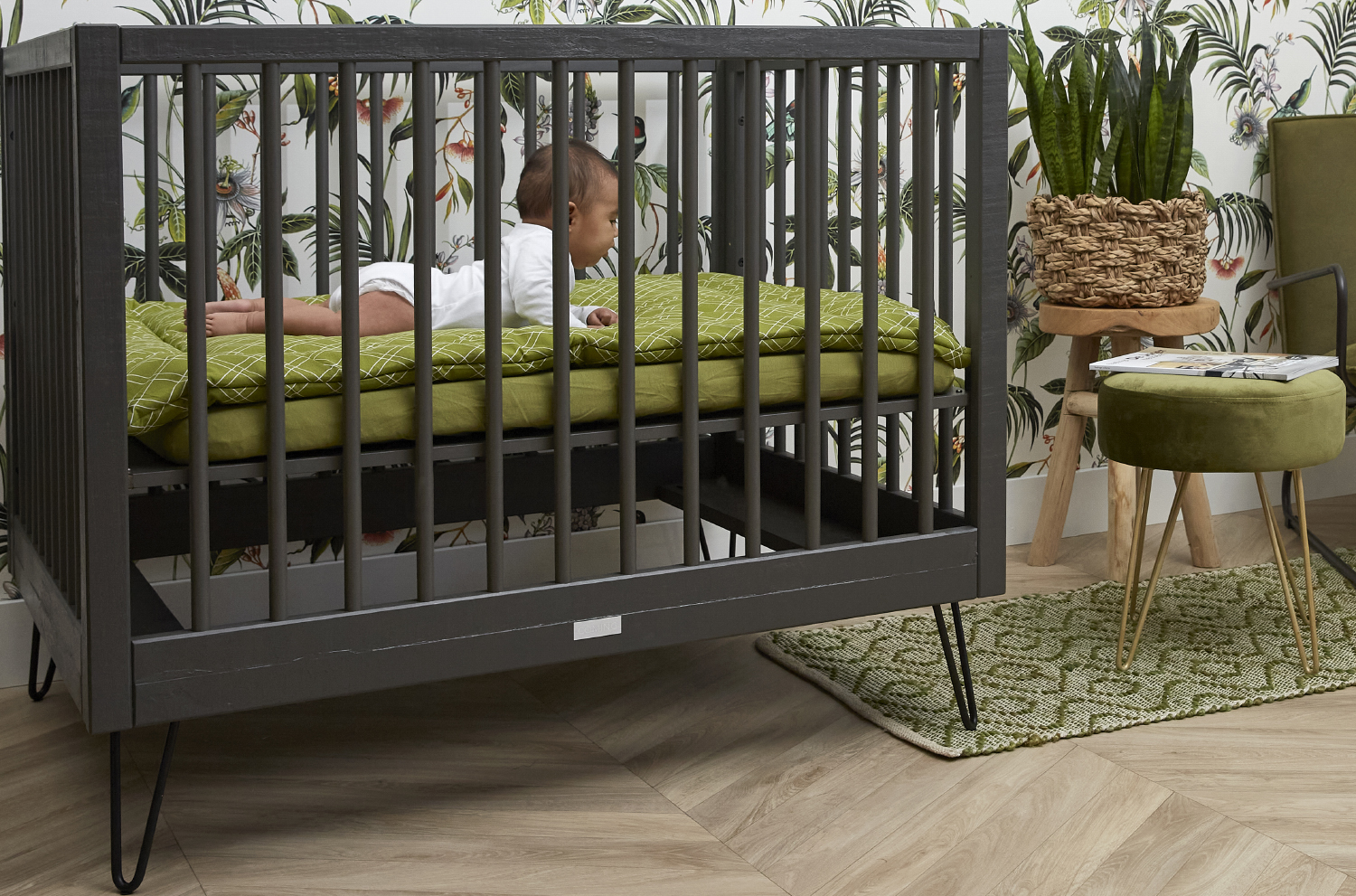 Naast alles voor de babykamer heb je nog meer nodig voor je baby thuis. Hebben jullie een box aangeschaft? Zo ja, dan is het fijn om je kleintje op deze fijne plek wat extra comfort te geven door een boxkleed. Wanneer je kindje in de tandjes-fase zit of knoeit tijdens het drinken kan je hier ook terecht voor mooiste slabben en bandana's, uiteraard de leukste designs voor de beste prijs!
BOXKLEDEN
Een box is voor toekomstige mama's & papa's erg fijn om zo nu en dan even je handen vrij te hebben als je bijvoorbeeld een de kinderwagen klaarzet om erop uit te gaan. Een box maak je voor je kleintje extra knus en comfortabel door hier een fijn zacht boxkleed in te leggen. Zodat je kleintje zich hier veilig en op zijn gemak in kan bewegen. Omdat een box ook vaak duidelijk aanwezig is in je woonkamer is het ook fijn als deze er mooi uitziet. Investeren in een mooi boxkleed is dan ook iets wat jij en je baby veel geluk gaat opleveren, gelukkig heb je bij Meyco veel keus in toffe prints en een mooie kleuren en hoeft dit dus niet duur te zijn.
Een van de bekendste artikelen van Meyco is toch wel de babyklamboe. Een klamboe houdt vliegend ongedierte weg bij je kindje, daarnaast is het een sfeervolle aanvulling in de kinderkamer. Het assortiment mooie babyklamboes van Meyco is reuze en bij elke collectie passen meerdere kleuren dus volop keuze en kun je de wieg of het ledikantje in de babykamer helemaal compleet maken. De klamboe kun je naar keuze ophangen aan het plafond of aan een piekstok.
Vrijwel iedere ouder kiest voor een paar commodemandjes in de babykamer. Dit is heel begrijpelijk want commodemanden zijn naast decoratief enorm handig om alle spulletjes die je gebruikt bij het verschonen van je baby gemakkelijk in op te bergen. Zo blijft de commode opgeruimd maar heb je toch alles wat je nodig hebt bij de hand en blijft het buiten bereik van je kleintje. De kunst is natuurlijk om een commodemandje te vinden die past bij de rest van je babykamerinterieur, het assortiment van Meyco is reuze dus we dagen je uit; mix & match zodat het past bij jou stijl!
Heb je slabben ooit te veel? Bij Meyco denken wij van niet, ze komen namelijk enorm van pas bij het voeden van je kleintje en het bijkomende gemors en geknoei. Het absorbeert vochtige voeding als soep of pap en is handig om de mond en de handjes van je kindje mee schoon te maken na het eten. Kwijlt je kleintje veel, bijvoorbeeld omdat er tandjes aankomen, dan is het ook heel handig om een aantal bandana's aan te schaffen, zo hou je de kleertje beter droog en schoon en voorkom je uitlag. Een bandanaslab verschilt van een gewone slab omdat hij kleiner is maar toch groot genoeg om spetters op te vangen.