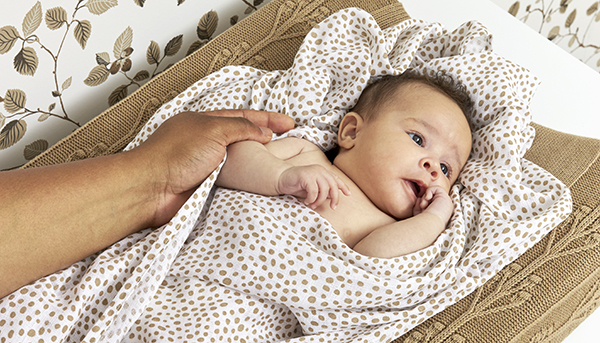 Muslin cloths: the number one baby must-have

---
Even before your baby is born, there is no way around it: Muslin cloths. You will find these all-rounders on every baby layette list and all your friends with a little one swear by them. A bit exaggerated? Certainly not! Thanks to their versatility, these cloths are indispensable in the care of your little one and super durable, because you use them for years and years. You really can't have enough of it!

The best moisture absorbers

They are still often referred to as muslin diapers, but they are actually not diapers. They are thin, soft cloths that absorb moisture like no other. Muslin literally means 'attracting moisture'. Muslin cloths are made of finely woven cotton. This makes them supple and wonderfully soft for delicate baby skins. Why are they called diapers? In the past, when disposable diapers did not exist, they were used as diapers. Nowadays you use the multifunctional cloths for many other applications and we share the ten most popular with you.



1. As a towel after a bath
Bath time? Have the muslin cloth ready. The cloth is perfect for completely wrapping your little one and drying it. The fabric absorbs moisture well, so you can easily pat dry even the smallest folds.

2. The ideal burp cloth when feeding
As soon as you have finished feeding, it is of course waiting for a burp. First place the muslin cloth over your shoulder and your clothing is safe. Even while drinking, your little one often gives back some nutrition. With a hydrophilic cloth at hand, you can easily wipe the mouth clean again.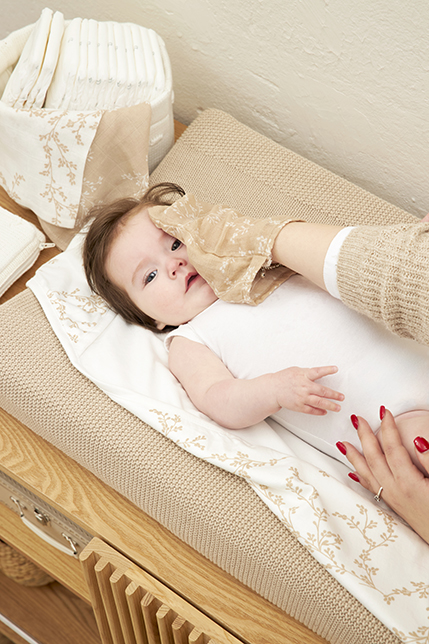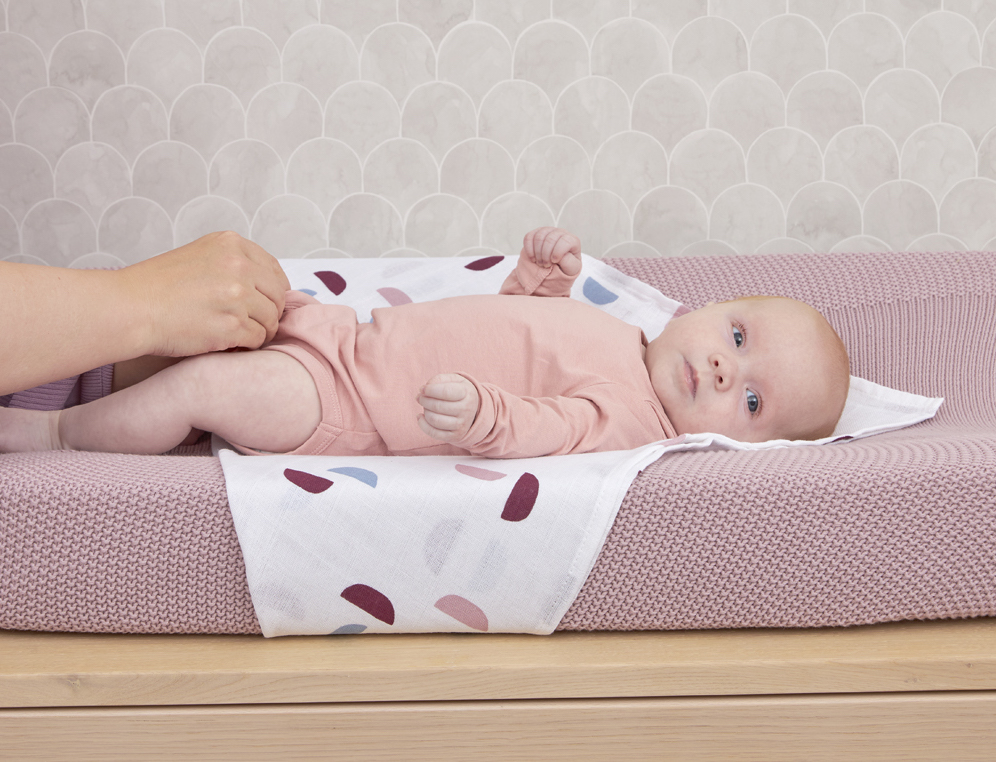 3. Always a clean surface
You're on your way and it's time for a clean diaper. Thanks to a muslin cloth, you can always place your baby on a clean surface. The cloth is very spacious. Whether it's a bench in the park or a changing table in a changing room: your child is clean and you leave everything tidy again.

4. To protect the changing pad cover
Changing pad covers
, you probably don't have that much at home, but muslin cloths you do. Therefore, always place one half over the changing pad. After all, accidents happen in no time and certainly during changing! Replace the muslin cloth every now and then and the changing pad cover remains fresh and clean.


5. Use an extra large size as a swaddle
Is your baby having trouble falling asleep on his own or is he keeping himself awake with his own movements? Choose an extra large muslin cloth (swaddle) as a
swaddle wrap
. The airy material lets heat through well and keeps your baby at the right temperature.
6. As a breastfeeding cover in public
Would you rather not have your maternity visitor or the rest of the terrace watching while you are breastfeeding? Use a muslin cloth as a cover. You put the tip of the cloth under your bra strap and wrap the cloth over your little one. Useful!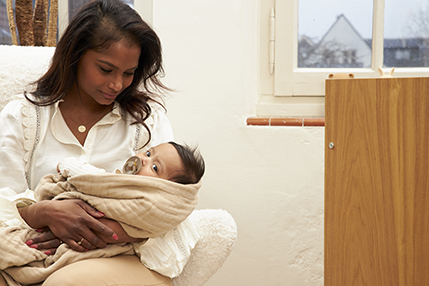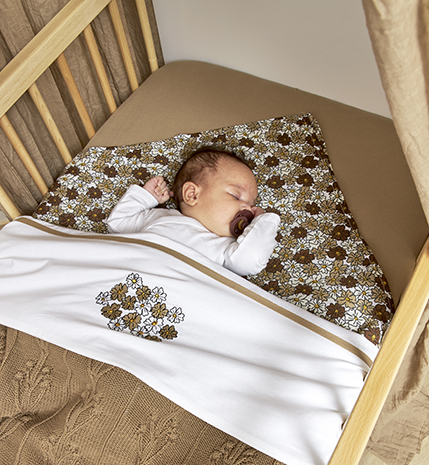 7. To protect the pushchair or cot
Don't feel like washing the
fitted sheet
of the pram or cot after every walking session or after every nap? Fold the muslin cloth into a triangle and fold it around the mattress. Your little one spits or drools quickly and so you only have to change the cloth.
8. A blanket for on the road
Especially nice when you are on the road during the warmer days: a muslin cloth as a
blanket
. As soon as it starts to cool down, wrap the cloth around your little one in the pram, car seat or buggy. The cotton gives warmth, but breathes well. Perfect!


9. As a rug in the park or beach
How nice to spontaneously sit somewhere in the grass during a walk or bike ride? With a muslin cloth in your bag, you always have a clean and soft surface for your baby. Do you go to the beach? A muslin cloth or swaddle is the ideal beach towel.

10. Forgot your bib? Muslin cloth!
Are you enjoying a bite to eat somewhere, but forgot the bib ? No problem, because here too the muslin cloth can be removed from the bag! Fold the cloth into a triangle and tie it around the neck. Et voilà: a bib.