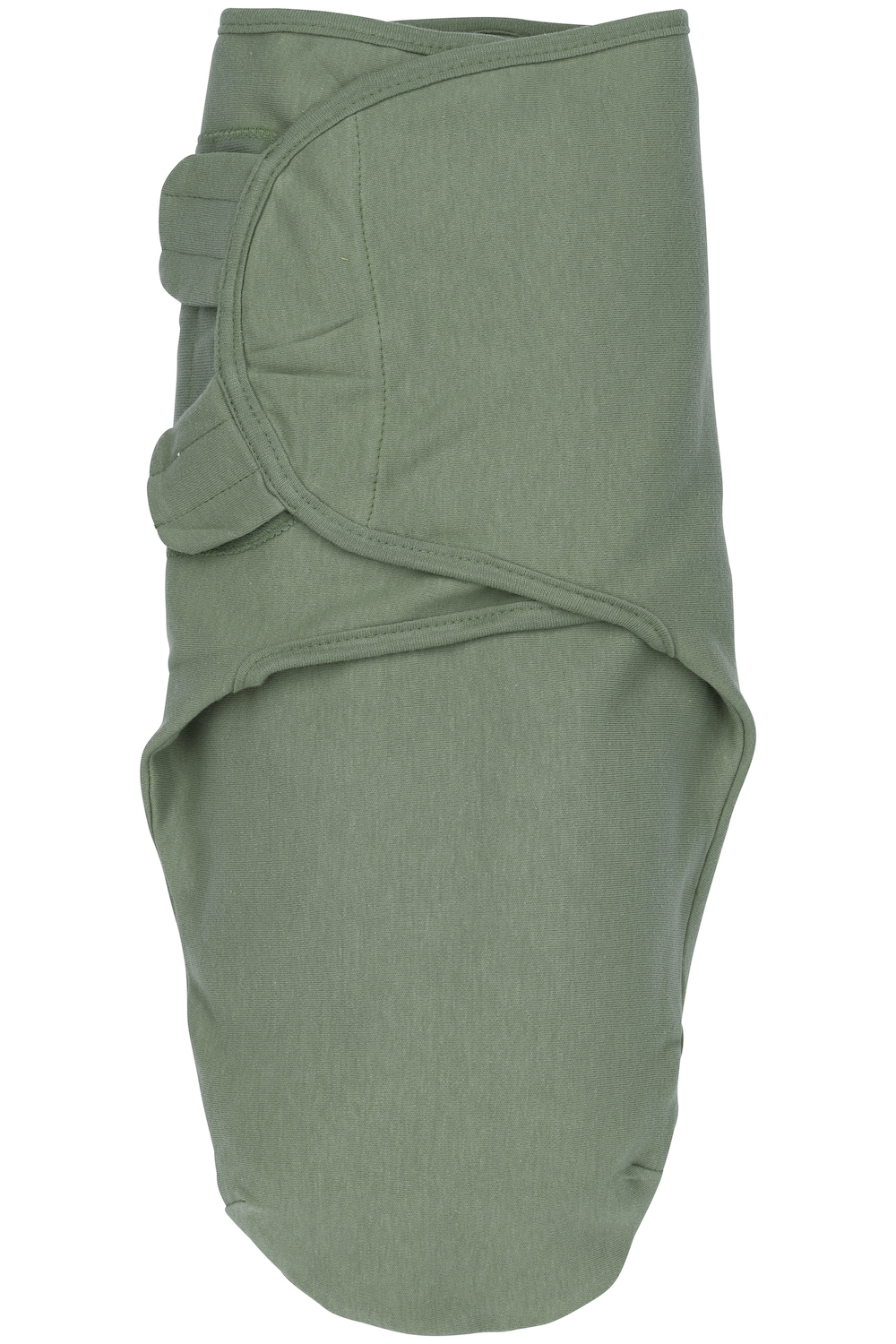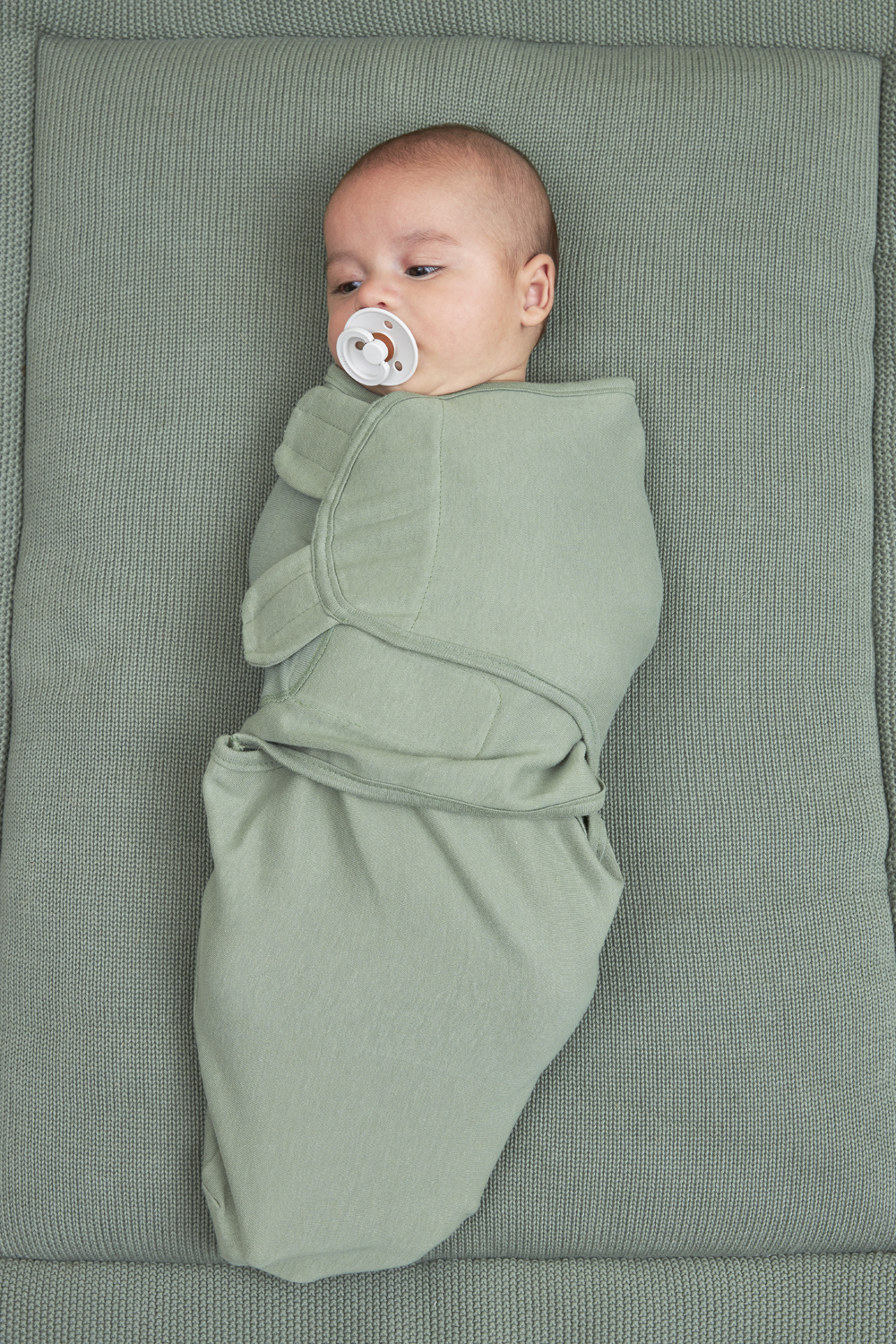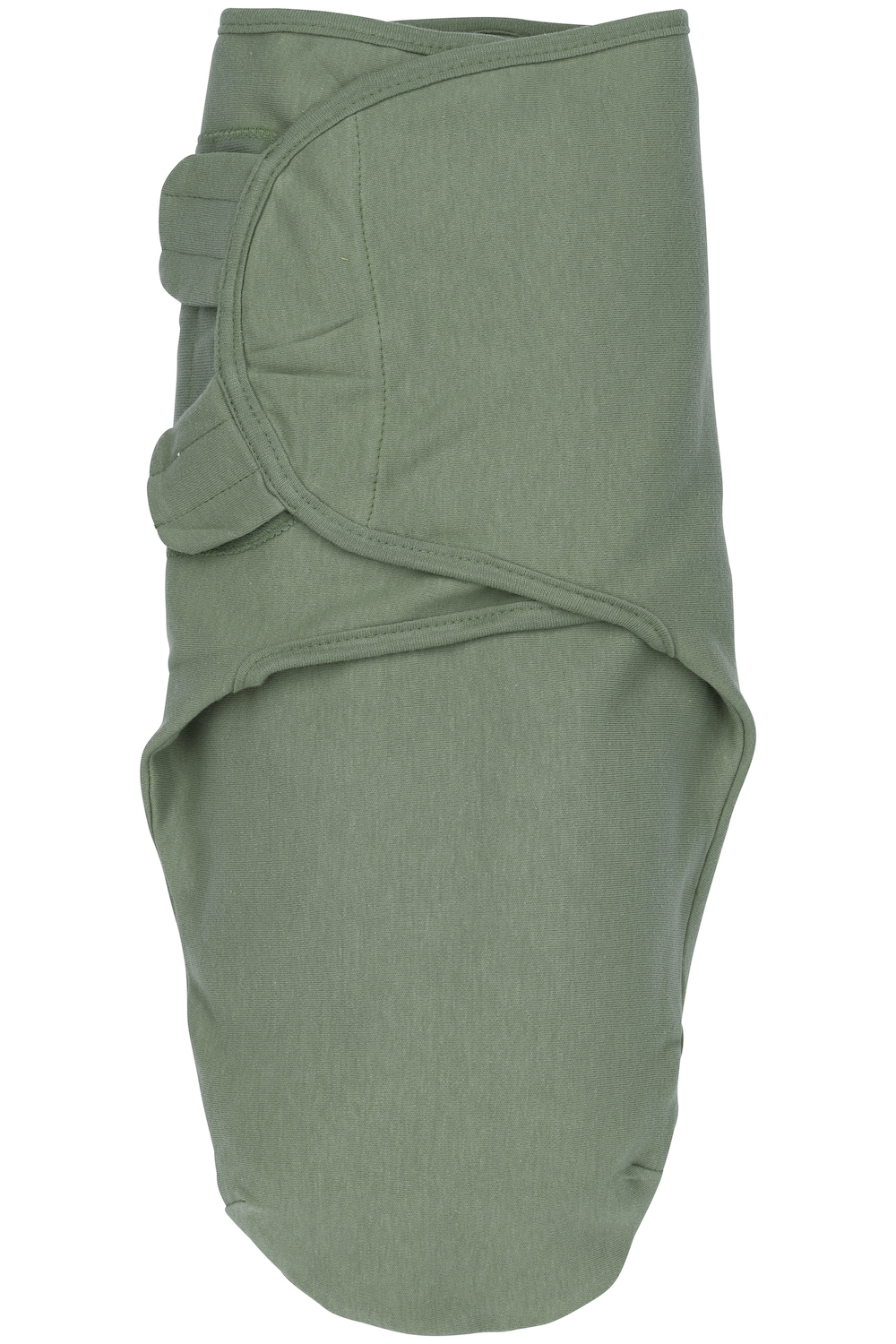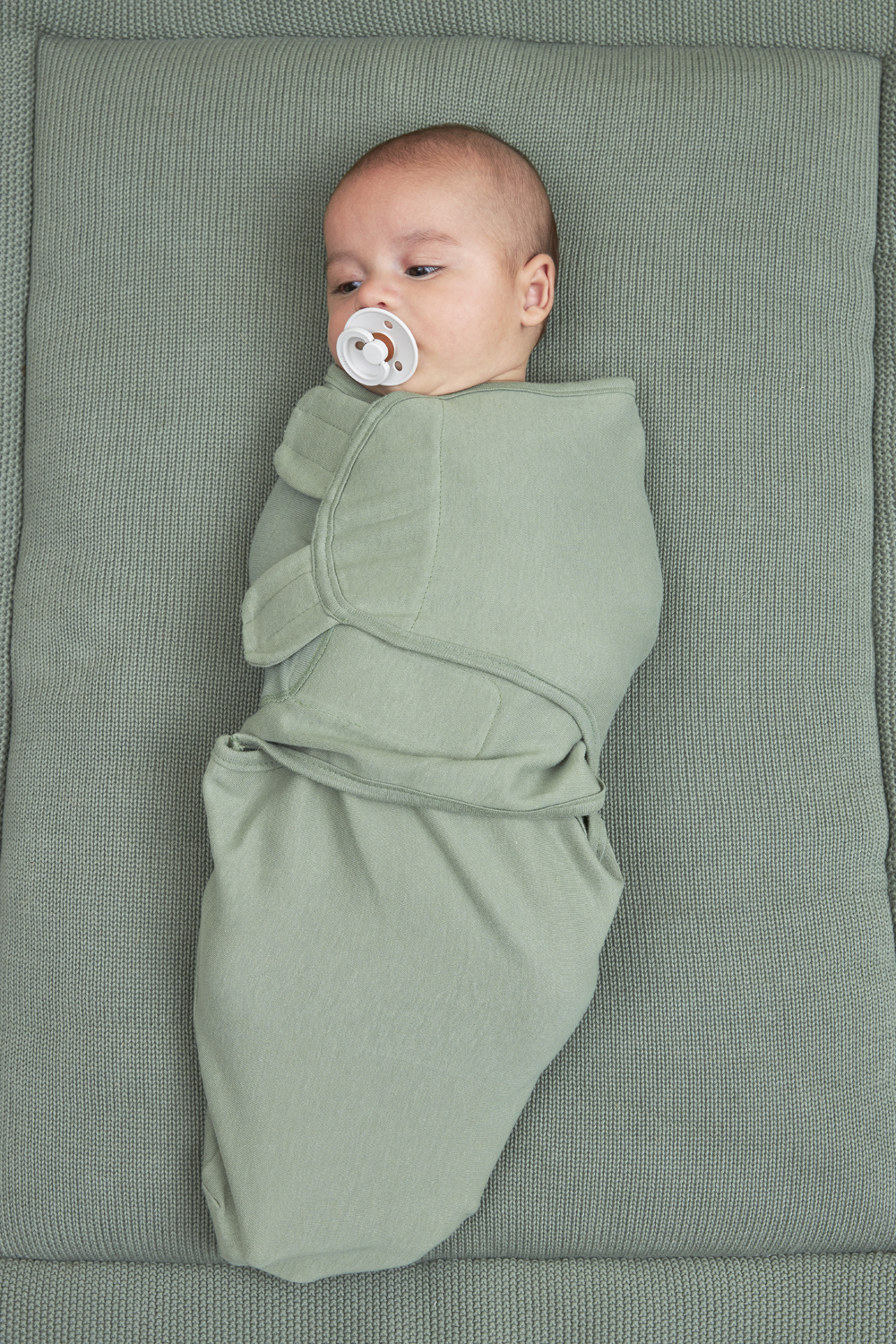 Swaddlemeyco - Forest Green - 0-3 Months
Available, delivery time 2-3 business days
Free delivery from €50

60 days refund

Made of natural materials
Product information
The SwaddleMeyco swaddle wrap made of 100% cotton, is suitable for babies from 0 to 3 months, weight from 3,5 to 6,5 kg and length from 50 to 62 cm.

With the SwaddleMeyco swaddle wrap, it is easy to swaddle your baby and create the same secure feeling as in the womb. This enables your child to relax more easily. When your baby is restless or crying a lot, swaddling is a great way to get him or her relaxed and calm again.
babies are not aware that they have arms. As a result, they often mow themselves awake, this is called moro-reflex. Because of the swaddling, they cannot move their arms which also gives them peace.
Swaddling also teaches your child to fall asleep. In the womb, they fall asleep automatically because of the rocking that occurs when the mother moves. When they are born, they have to learn to do this themselves. Swaddling helps with this.

If you are dealing with a restless or crying baby, it is important to know if the restlessness or crying has no medical cause. Always consult a midwife, maternity nurse or doctor before you start swaddling your baby.

Most babies benefit from swaddling until 3 to 4 months. However, some babies benefit from swaddling for longer periods. It is important to start the weaning process in time. From the moment your child can roll over, usually around 6 to 7 months, it is dangerous and you must stop swaddling him immediately.

How does swaddling work with the SwaddleMeyco:
Step 1: Place your baby in the SwaddleMeyco so that their shoulders are on the same level as the top of the SwaddleMeyco. The legs are placed in the footmuff Open the velcro closure at the top of the footmuff.
Step 2: Fold the left side cover connected around the baby's body and arms. At the bottom of the left cover you will find the matching velcro, which fits the velcro at the height of your baby's stomach. Attach the two parts to each other.
Step 3: Fold the right flap over the left flap and attach the two open velcro closures to the velcro of the left flap.
Properties
| | |
| --- | --- |
| Product number: | 300032 |
| EAN: | 4054703300321 |