Meyco X Mrs. Keizer - Ibiza collectie

Haal de zomerse Ibiza vibes in huis met Meyco & Mrs. Keizer. Meyco heeft samen met AnneMarie Keizer alias Mrs. Keizer, die samen met Simon Keizer trotse ouder is van lieve dochter Kiki, een nieuwe bamboe collectie heeft ontwikkeld, die verkrijgbaar is voor zowel voor baby's, kids en volwassenen.
"Mijn nieuwe Meyco X Mrs. Keizer Ibiza collectie is geïnspireerd op een palmboom dessin die wij tijdens onze eerste vakantie op Ibiza tegenkwamen in onze finca. De collectie staat voor zon, zee, strand, vakantie & puur natuur. Dit mooie palm dessin is uitgevoerd in heel veel nieuwe items voor groot & klein en gemaakt van het meest zachte bamboe katoen wat je ooit gevoelt hebt."
Eerder lanceerde AnneMarie Keizer met Meyco al de Meyco X Mrs. Keizer Rabbit collectie die alleen voor baby's ontwikkeld was. Deze Ibiza collectie is ook voor grotere kindjes tot ongeveer 5 jaar beschikbaar en sommige items zijn zelfs voor volwassen bruikbaar tijdens de warme zomerse maanden.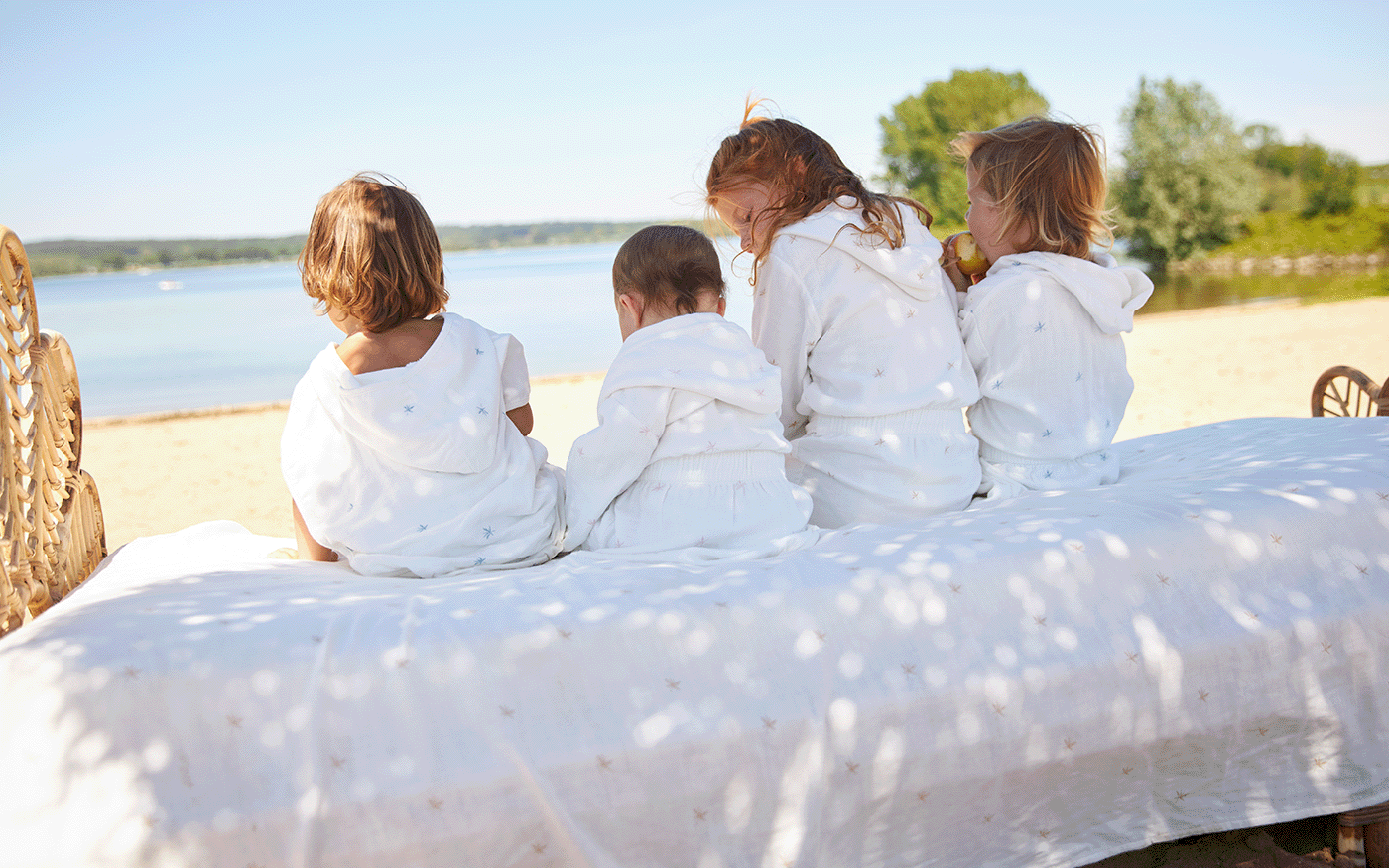 Duurzaamheid & Bamboe
AnneMarie is heel erg blij met het resultaat van haar nieuwe collectie en het mooie bamboe materiaal waar het van vervaardigd is:

"Deze nieuwe collectie is gemaakt van heel fijn bamboe katoen en daardoor zijdezacht. De stof is heerlijk voor het tere en gevoelige baby- of kinderhuidje, daarnaast valt het heel soepel en is het materiaal kreukherstellend. De items zijn perfect om mee te nemen op vakantie, want in de zomer is de stof heerlijk verkoelend en UV-beschermend. Dus ook al wordt het nog even kijken waar we naar toe op vakantie kunnen gaan dit jaar; deze items zijn een musthave voor de zomer – thuis of onderweg".
Bamboe wordt milieuvriendelijker geproduceerd, omdat er veel minder water wordt gebruikt tijdens de productie en neemt 70% meer vocht op dan katoen; nog meer redenen voor AnneMarie om trots te zijn op deze nieuwe collectie en tevens goed voor een meer duurzame wereld.
Ibiza summer vibes met Mrs. Keizer
De collectie is beschikbaar in 3 kleuren:
Warm sand – Denim & Lilac – en bestaat uit swaddles, multidoeken, luiers, monddoekjes, washandjes, badcapes. Daarnaast zijn er in deze collectie ook nieuwe zomerse items toegevoegd, zoals badponcho's, zomerslaapzakken en badjasjes.
De swaddle XL is ook voor volwassenen zeer geschikt tijdens de warme zomermaanden. Zo is deze extra grote swaddle doek heerlijk te gebruiken op het strand, in de sauna of om thuis onder te slapen in de zwoele zomernachten…
Shop deze stijlvolle Meyco X Mrs. Keizer collectie en mix & match alle items met elkaar, zodat jij & jouw kleintje helemaal klaar zijn voor een fijne, zachte en warme zomer!

Meyco X Mrs. Keizer - Ibiza collectie